The Beading Divas September/October fundraising partner is SOS Cat Rescue. SOS stands for "Saving Orphans and Seniors." They are a 100% volunteer-run, foster-based, no kill, 501(c)(3) non-profit animal rescue group based out of Tucson, AZ, dedicated to saving orphan kittens and senior cats from shelters across Arizona and giving them a second chance for a "happily ever after" life by matching adoptable kitties to the right homes. Cat and kitten families are never separated; they always take the momma cat (friendly or not) when they take in her kittens. Here's an example: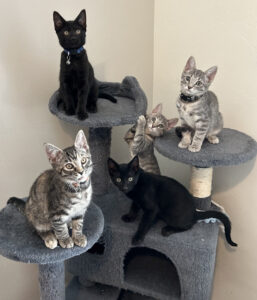 Momma Alice is a TNR kitty. She had her babies, was trapped, neutered, and almost returned back to her colony when volunteers also found her kittens. Alice ear is tipped, which identifies her as a spayed
cat
. Since Alice turned out to be a nice
cat
, she did well in a foster home and was able to raise her 5 kittens. The kittens are named Bander, March, Malley, Kingsleigh, and Jabberwocky. Do you see the pattern? The kittens are ready for adoption into new loving homes; and guess what, momma Alice is a friendly and talkative
cat
who is now looking for a forever indoor home. She will be a great pet and would do even better if she got adopted with one of her kittens. Do you have a favorite?
Cat SOS Rescue AZ supports 5 cat colony caretakers across town by providing food and assisting with TNR (trap, neuter, return) efforts to ensure population control and health of the cats. Please help us help other cat families in need! You can help SOS Cat Rescue find homes for more deserving pets like Alice and the Wonderland kittens by purchasing one-of-a-kind, handcrafted Beading Divas bracelets.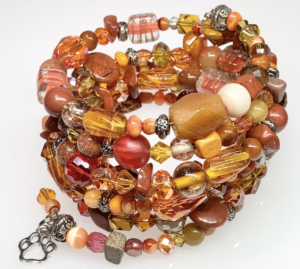 Cost per bracelet is $20. The bracelets make great gifts any time of year!  The best selection is online via Etsy but in Tucson you can also buy bracelets at Fuchsia Spa in La Encantada Shopping Center, and Silver Sea Jewelry, in the historic 4th Avenue Shopping District. Silver Sea is open Tuesday-Sunday from noon-6pm.