October and November bracelet sales benefit No Kill Pima County. NKPC is working to end the needless killing of shelter animals in Tucson and Pima County through rigorous implementation of the No Kill Equation, a life saving alternative that replaces killing. Read more about NKPC here: https://www.nokillpimacounty.org/.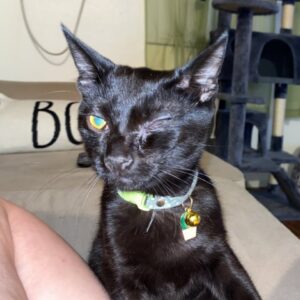 Adorable black kitty Salem was having issues with his eye so his mom took him to the vet for help. The first medication didn't work, so they went back again and got a new prescription. The condition continued getting worse, and the next recommendation was to see an ophthalmology specialist. His mom called NKPC for help. While we could help with getting him in to a specialist, we first suggested a second opinion. After seeing one of our partner vets and getting a different set of medications, two weeks later Salem's eye was better than ever.
"Salem finally has a clean bill of health. Thank you so much for all your help. I really do appreciate it, because of you and No Kill Pima County I didn't have to give up Salem and he got the care he needed!"
You can help deserving pets like Salem by purchasing one-of-a-kind, handcrafted Beading Divas bracelets.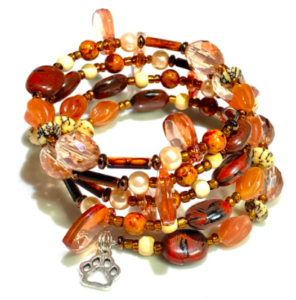 Cost per bracelet is $20, with no tax. The bracelets make great gifts any time of year!  The best selection is online via Etsy but in Tucson you can also buy bracelets at Fuchsia Spa in La Encantada Shopping Center and Silver Sea Jewelry, in the historic 4th Avenue Shopping District. Silver Sea is open on Thursdays by appointment only (call or send a private message via Facebook), Friday and Saturday from noon to 6 pm (masks and social distancing required) and Sundays for live online shopping starting at 4 pm (MST). Bracelets are not for sale during live online shopping, but other fabulous jewelry is available.