The Beading Divas are back from vacation, and we're delighted to announce that our September/October fundraising partner is
SOS Cat Rescue
! SOS stands for "Saving Orphans and Seniors." They are a 100% volunteer-run, foster-based, no kill, 501(c)(3) non-profit animal rescue group based out of Tucson, AZ, dedicated to saving orphan kittens and senior cats from shelters across Arizona and giving them a second chance for a "happily ever after" life by matching adoptable kitties to the right homes. Here is a story from one of their rescued cats named "Creampuff."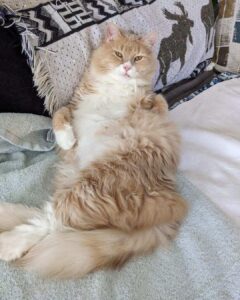 Who doesn't love new arrivals, even though their stories are sad. Here I am: Creampuff. A gorgeous adult kitty in my prime. I'm looking for new people to room with after my previous momma could no longer care for me. I'm about 6 years young, relaxed, and observant. Like most cats, I'm initially shy but warm up fast to new people I like. My current foster home is not the best situation due to other cats in the house – yet better than the streets of Tucson. I would love nothing more than to find a new home as an only cat.
I have some dental issues that are being addressed by SOS Cat Rescue. Wish me luck and please buy a bracelet to support me!
Oh and while you're at it, please share this post so I can find a new forever home. Thank you.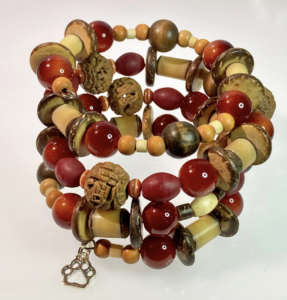 You can help SOS Cat Rescue find homes for more deserving pets like Creampuff by purchasing one-of-a-kind, handcrafted Beading Divas bracelets.
Cost per bracelet is $20. The bracelets make great gifts any time of year!  The best selection is online via Etsy but in Tucson you can also buy bracelets at Fuchsia Spa in La Encantada Shopping Center, and Silver Sea Jewelry, in the historic 4th Avenue Shopping District. Silver Sea is open Tuesday-Sunday from noon-6pm.