January-February bracelet sales benefit Smiling Dog Rescue. Smiling Dog Rescue is committed to reducing the number of homeless, relinquished, abandoned and needlessly destroyed dogs. They strive to save as many adoptable dogs as possible. Here are some fun news spots they've enjoyed: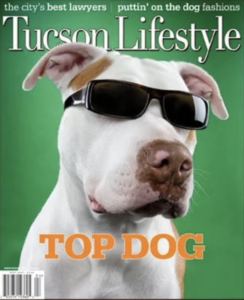 Buzz is a Smiling Dog Rescue Alumni that was chosen as Tucson Weekly's 2010 Top Dog!  Buzz is a wonderful ambassa-dog for the Pit Bull breed and also for our rescue! We work tirelessly to dispel the negative media induced perceptions of these dogs and return their reputation of the American Family Dog that they once enjoyed.
Smiling Dog Rescue's founder Rica and rescue alumni Truman were also featured in a Fresno Bee article promoting the book "Pit Bull: The Battle over an American Icon" by Bronwen Dickey.  Powell's Smiling Dog Rescue in Tucson, Ariz., and author Bronwen Dickey are among those seeking better understanding of the breed."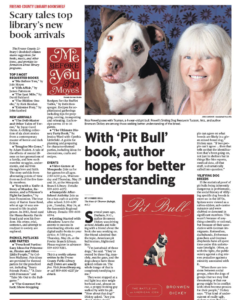 You can help Smiling Dog Rescue save more deserving dogs like Buzz and Truman by purchasing one-of-a-kind, handcrafted Beading Divas bracelets.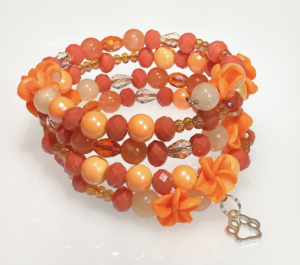 Cost per bracelet is $20. The bracelets make great gifts any time of year!  The best selection is online via Etsy but in Tucson you can also buy bracelets at Fuchsia Spa in La Encantada Shopping Center, and Silver Sea Jewelry, in the historic 4th Avenue Shopping District. Silver Sea is open Tuesday-Sunday from noon-6pm (masks and social distancing required.)