September and October bracelet sales benefit Rescue Me Tucson (RMT), a 501(c)3 non-profit formed to operate a collaborative-based pet adoption center. Located at Suite 902 – Tucson Premium Outlets in Marana, they help multiple Tucson and Southern Arizona rescues and shelters provide consumers with a compassionate alternative to pet stores selling mill-bred puppies and kittens and help rescue animals find their forever homes. RMT's model is based on the Best Friends No Kill Center in Los Angeles. Here is RMT's story of how they helped Felix find a home: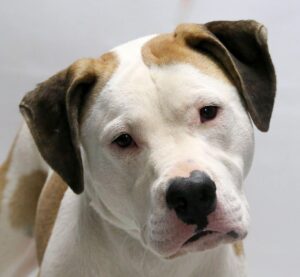 You know the type of dog you sometimes see in a Tucson area shelter: big, strong, no training, and labeled "hard to adopt".  When Felix arrived at Rescue Me Marana, he was all of those, bounding with puppy energy in his 2 year old, 70+ pound body. He was listed as a Great Dane/Bulldog mix. Despite his size and energy, it was clear he was a very good boy and had so much potential. But he waited and waited, with adopters discouraged by his size and energy. He wouldn't be a good fit for homes with young toddlers or seniors due to his unintentional potential to knock them over. He was hopeful and happy, loving the attention and training he received from volunteers with many walks each day and play time. But as time dragged on, we could tell that as much as he loved us, he really wanted his own family and a yard to play in.
One of our star volunteers started taking Felix on day trips to expose him to new things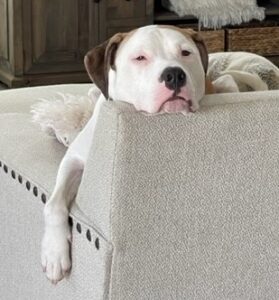 and cheer him up. He LOVED it! He had new adventures at the splash pad, in the park, in a home; it was heaven for him and allowed us to really see his personality shine. By showcasing his personality and adventures on social media, his "people" finally came! They were careful and thoughtful about their decision, just what we love to see in adopters. Felix was off to a great new life with a fluffy little sister who he adores, sleeping on the couch, zooming around in the back yard and soaking up all the love and attention that he deserves. His new Mom says "Felix fills our hearts without even trying." It's helping dogs like Felix find the perfect family that keeps us going!
You can help Rescue Me Tucson rescue more deserving pets by purchasing one-of-a-kind, handcrafted Beading Divas bracelets.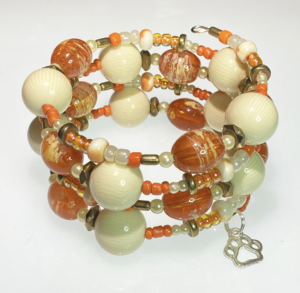 Cost per bracelet is $20, with no tax. The bracelets make great gifts any time of year!  The best selection is online via Etsy but in Tucson you can also buy bracelets at RMT's Adoption Center Suite 902 – Tucson Premium Outlets in Marana, Fuchsia Spa in La Encantada Shopping Center, and Silver Sea Jewelry, in the historic 4th Avenue Shopping District. Silver Sea is open Tuesday-Sunday from noon-6pm (masks and social distancing required.)