Just a couple of days left in August: bracelet sales benefit Tucson Rescue Now (TRN), a nonprofit organization dedicated to adopting Senior Dogs into happy and loving homes. TRN brings senior dogs from local shelters to their adoption site at La Encantada shopping center, 2905 E. Skyline Drive. For more information, visit http://tucsonrescuenow.org/. Here's a heartwarming story about an older dog named Lulu who came to TRN: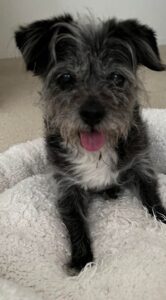 After this tiny little peanut went home with one of our own volunteers as a foster, we learned that Lulu was far older than the shelter had thought. Lulu had several significant health challenges, but her foster mom did everything to help her feel better and enjoy life. She was a spunky little girl, letting her bigger doggy brother know who was really in charge. She had so much personality in such a small body!  Lulu passed quietly and peacefully in her sleep, but she knew love for the last several months of her life. That is the most we can hope for when we send these precious pups home with their new families.
You can help Tucson Rescue Now rescue more deserving dogs like Lulu by purchasing one-of-a-kind, handcrafted Beading Divas bracelets.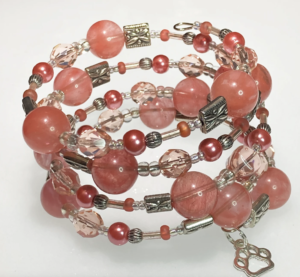 Cost per bracelet is $20, with no tax. The bracelets make great gifts any time of year!  The best selection is online via Etsy but in Tucson you can also buy bracelets at Tucson Rescue Now (11:00 AM to 3:00 PM Thursday to Sunday) in La Encantada Shopping Center, Fuchsia Spa in La Encantada Shopping Center, and Silver Sea Jewelry, in the historic 4th Avenue Shopping District. Silver Sea is open Tuesday-Sunday from noon-6pm (masks and social distancing required.)