July and August bracelet sales benefit Tucson Rescue Now (TRN), a nonprofit organization dedicated to adopting Senior Dogs into happy and loving homes. TRN brings senior dogs from local shelters to their adoption site at the La Encantada shopping center, 2905 E. Skyline Drive. For more information, visit http://tucsonrescuenow.org/. Here's another touching story about a pair of older dogs helped by TRN: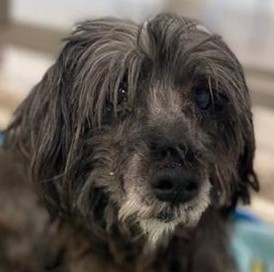 Two sweet little senior dogs came to the local shelter months apart. Their amazing adopter took each one in, knowing full well they were both quite aged and came with multiple significant health challenges, including them both being blind. She wasn't the least bit deterred by any of that. She's given them both a wonderful home and they have become good pals along with their other furry brother, while she ensures they get the best care and enjoy their lives immensely. We are so grateful for adopters like their mom who see a senior with medical needs and jump at the opportunity to provide them with the home and the care they need for the remainder of their days.
You can help Tucson Rescue Now rescue more deserving dogs like Ziggy and Frida by purchasing one-of-a-kind, handcrafted Beading Divas bracelets.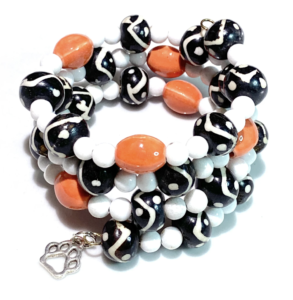 Cost per bracelet is $20, with no tax. The bracelets make great gifts any time of year!  The best selection is online via Etsy but in Tucson you can also buy bracelets at Tucson Rescue Now (11:00 AM to 3:00 PM Thursday to Sunday) in La Encantada Shopping Center, Fuchsia Spa in La Encantada Shopping Center, and Silver Sea Jewelry, in the historic 4th Avenue Shopping District. Silver Sea is open Tuesday-Sunday from noon-6pm (masks and social distancing required.)