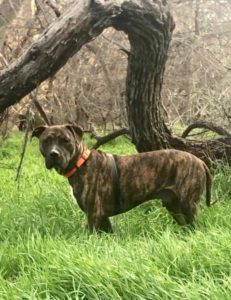 Gomez came from PACC's urgent list and is now one of LOVAR's long timers. As a shelter volunteer favorite, he has earned a reputation as a charmer but that could not get him off the e-list. He was out of time, but not hope.
He has a fun, energetic and slightly rambunctious side, but also heartwarming affectionate side with a stunning coat and handsome face.  But as beautiful as he is, the right home has not yet materialized. Since Gomez can be dog selective and a little feisty at times, Lovar won't compromise on the home and place him or other dogs at risk. Additionally, because he is extremely strong, and has valley fever, various factors must be considered for placement too.
Since its inception, Lovar has taken in harder to place canines which require a longer length of stay often due to medical, decompression, rehab or a combination of needs. Lovar's adoptions might take longer, but are they are committed to finding the right homes. That approach does not come without costs especially, if like Gomez, there are additional monthly medication costs and periodic tests for his valley fever. Those costs mount up and can impact their ability to help others.
With help from people like you, the greater community and organizations like Beading Divas, Lovar has been able to sustain and provide care to 17 long-timer dogs. Your purchase today of Beading Divas bracelets will directly help Gomez and dogs like him. Or, if you don't need any more bling, please consider making a direct donation to Lovar.
One-of-a-kind bracelets are handcrafted and cost $20 and can be purchased here — The best selection is online via Etsy.
Locally, you can buy bracelets at: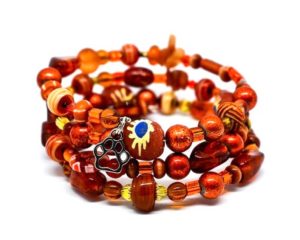 NEW LOCATION Fuchsia Spa in La Encantada; cash only $20/no tax.
A limited number of bracelets are still available at our favorite mystery bookstore Clues Unlimited
During October and November, you can go to PETCO in the Oro Valley Marketplace on Saturdays from 11 am to 2 pm and see some of Lovar's adoptable pets and choose a bracelet for a $20 donation.