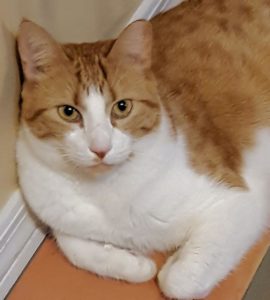 Beading Divas are impressed by Green Valley Paws Patrol's good deeds. Here's one of their programs:
Paws Patrol wants to give seniors and the handicapped an opportunity to have a cat or kitten as a companion pet at little or no cost to them. This program provides our community's senior and handicapped population with pets who offer affection and unconditional love. In addition, many wonderful, tame and socialized cats will have loving homes.
Seniors age 65 or older, and handicapped persons of any age, may qualify to adopt one cat free of charge.
The person must be physically and mentally capable of caring for an indoor cat.
All members of the household must be at least age 50.
Paws Patrol will spay or neuter the cat and have shots up to date.
If necessary, Paws Patrol will assist with the cost of food and vet care for the cat.
If the person can no longer care for the cat due to illness or death, the cat must return to Paws Patrol.
Cats must be at least 6 months old
Paws Patrol reserves the right to visit the cat and in case of neglect, take the cat back.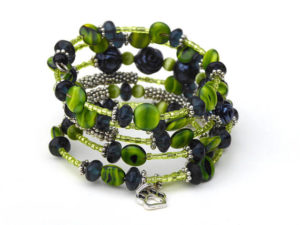 Please consider buying a bracelet or two. Mother's Day is around the corner. If you don't want a one-of-a-kind bracelet, consider making a direct donation to Paws Patrol. Green Valley is fortunate to have this compassionate cat rescue.
Cat pictured above is Dreamsicle. You can find all of PP's adoptable cats on Petfinder.