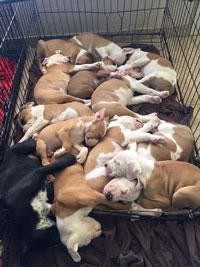 A very pregnant momma-dog was saved from a rural, high-kill shelter and quickly gave birth to a dozen puppies. That's when the rescuers knew they needed help and reached out to Spay and Neuter Solutions to get the dog and the pups all fixed. We are happy to say because of the community's support they were able to provide the assistance needed to start the pups on their way to a happy, healthy life.
Pretty Boy McTavish Medical Fund was started in January 2015. When one of Spay and Neuter Solutions' board members lost her beloved pet, she started a medical fund in his honor to help animals whose owners are unable to provide surgical care for them. Donations to the fund are used to treat the pet's additional medical issues while under anesthesia for the spay or neuter surgery provided by Spay and Neuter Solutions.
To date more than $16,000 in additional medical care has been raised from community donations to the fund. Thanks for your generosity. To make a donation, please click here.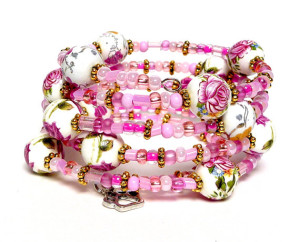 Beading Divas Bracelets Make Great Gifts

Bracelets are handcrafted, one of a kind, made with donated beads and come with a paw charm. In Tucson, please shop locally at:
–-Silver Sea Jewelry & Gifts, 330 N. 4th Avenue, 624-9954
–-Clues Unlimited Mystery Book Store, 3146 E. Fort. Lowell Road (SE corner Country Club), 326-8533 (closed Mon/Tues)
–-A K Jensen Apparel, (St. Philips Plaza), 4340 N. Campbell Ave., Suite 72, 529-2775
You can also buy bracelets online via Etsy. Bracelets cost $20 + shipping & handling (the cost based on destination). 90% of every bracelet sale will be donated to Spay and Neuter Solutions.