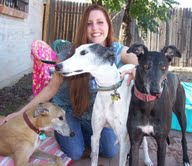 Our bracelet making endeavor began as a way to help a friend.
SEVEN YEAR AGO in April 2008, Lizzie Mead's $14,300 vet bill was paid off from a hit-and-run accident where her two adopted greyhounds suffered severe injuries.Opal and Rider survived and thrived.
We had a boatload of beads remaining. Lizzie said, "Let's keep going, I want to give back." And here we are. To date, Beading Divas to the Rescue has raised more than $140,000 for animal charities by selling one $20 bracelet at a time.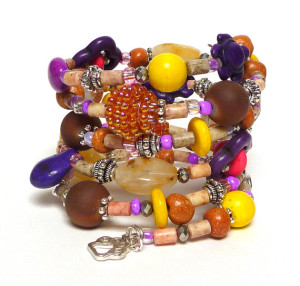 There are so many people to thank and that will come throughout the month but for now let's talk about how YOU CAN WIN SOME BRACELETS.
TWO CONTESTS from April 7 – April 27
—Sign up to receive our blog emails = 1 entry. (subscribe in right column)
For every 25 signups, one bracelet will be drawn. Better than lottery odds! You won't receive too many emails either (we're not running for office).
—Share our Facebook post about this contest = 1 entry.
–On that Facebook post (pinned to the top), post a comment with a photo of a Beading Divas bracelet on your wrist = 1 entry.  (If you're not on Facebook, post a comment here with a photo of a Beading Divas bracelet on your wrist – one entry per person).
Drawings for bracelets will be held on Friday April 29 at Silver Sea Jewelry, 330 N. 4th Avenue (look for the mermaid in the window) probably around 6 PM-ish. We may have champagne. Winners will be notified and posted on Facebook. Winners in Tucson have the month of May to go pick out a bracelet at Silver Sea and winners not in Tucson will also have the month of May to choose a bracelet online.
Please help us expand our reach and take advantage of the THREE opportunities to win yourself a beautiful bracelet.
The designated charity for April is Spay & Neuter Solutions.
The five founding Divas are not eligible to win.