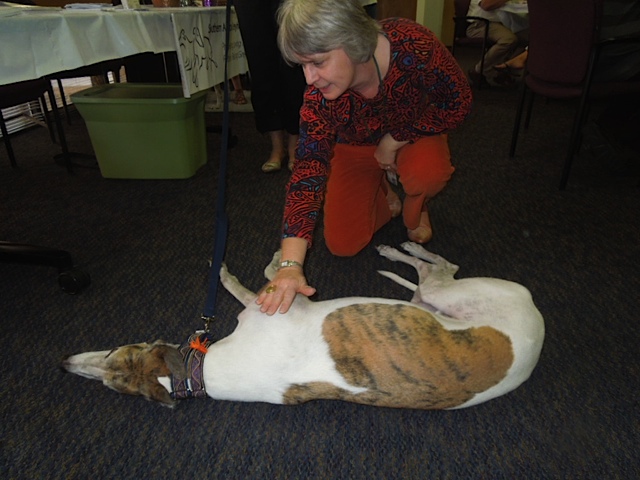 (written by Jett Greyhound)
Where does the time go? My new year resolution is that I write every month.
Lots of good things have been happening.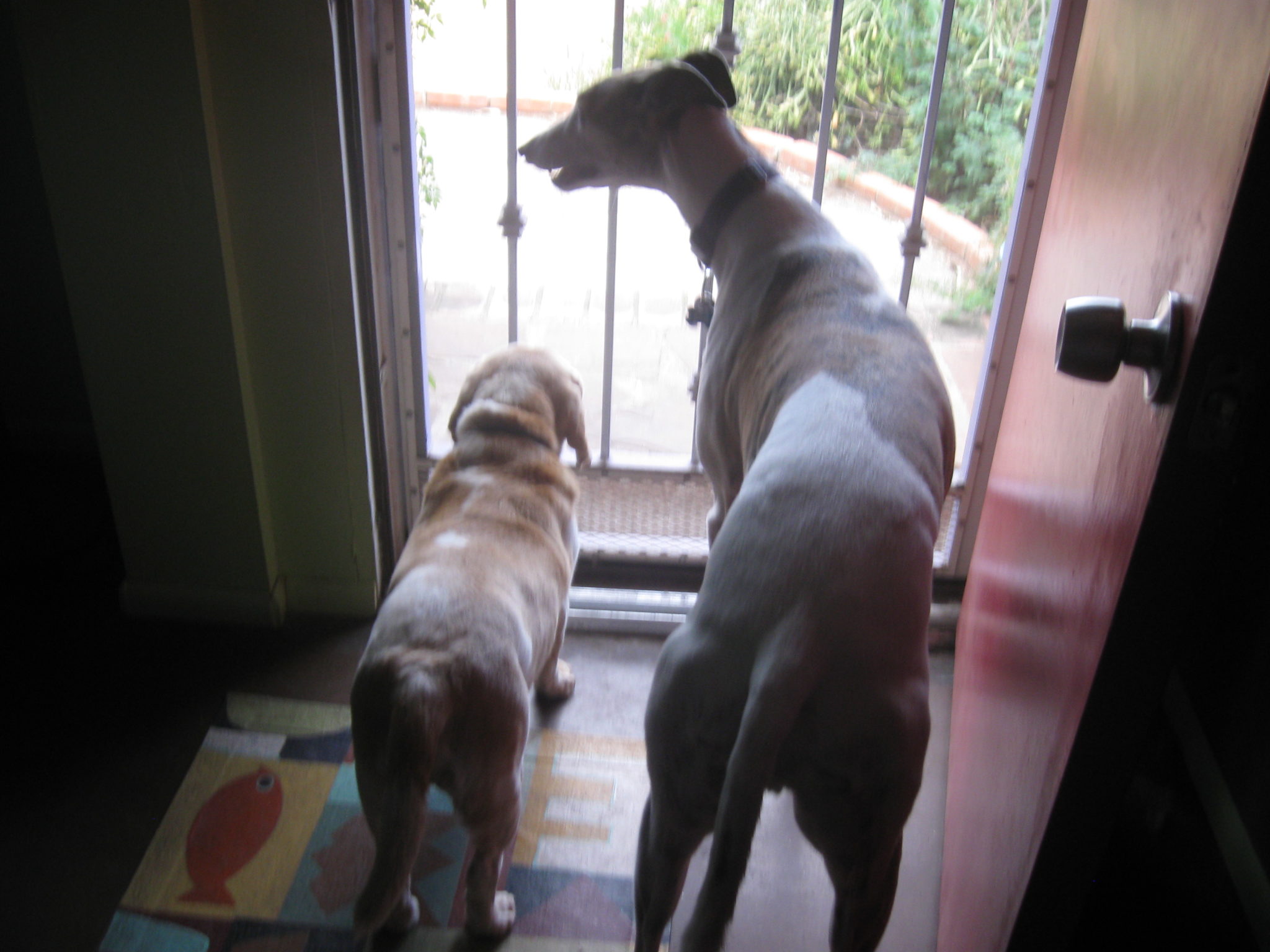 Sometimes different dogs stay with us. Not only do we have Saffron (an older female) and Carter (my brindle buddy) but this older beagle named Calvin has hung with us on three different occasions. He barks a lot and so loudly but when he's not barking we are good friends. Karyn takes us all for a walk at the same time and he pulls us around.
I have met all kinds of people. Myself and some other greyhounds went to La Frontera's United Way kick off. Most of the employees were in awe of me and because I like to get cozy wherever I am, I laid down on the carpet and people knelt down to pet me, as it should be. I also met the AZ legislator Linda Lopez. She found me amazing. I met Jeanette Mares from Ben's Bells Project too.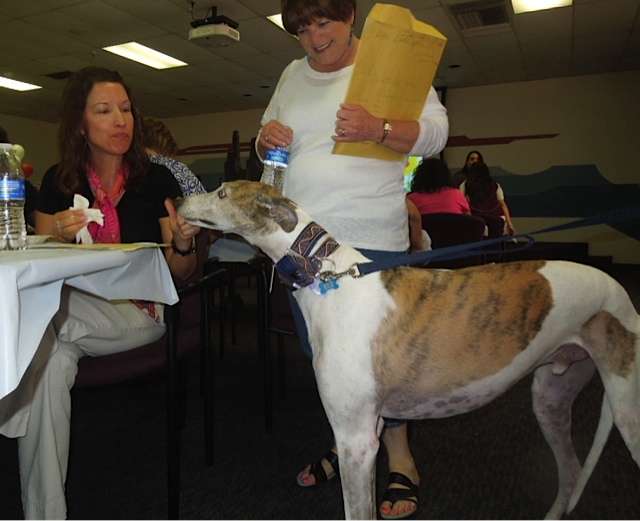 Then I went to Pima Air Museum again because a dog named Jett belongs there.
There was some Hounds for the Holiday contest and one of the judges Barbara Brown said she never kissed a greyhound so we obliged. I stopped by her place of business and she kissed me. Now she can cross that off her bucket list.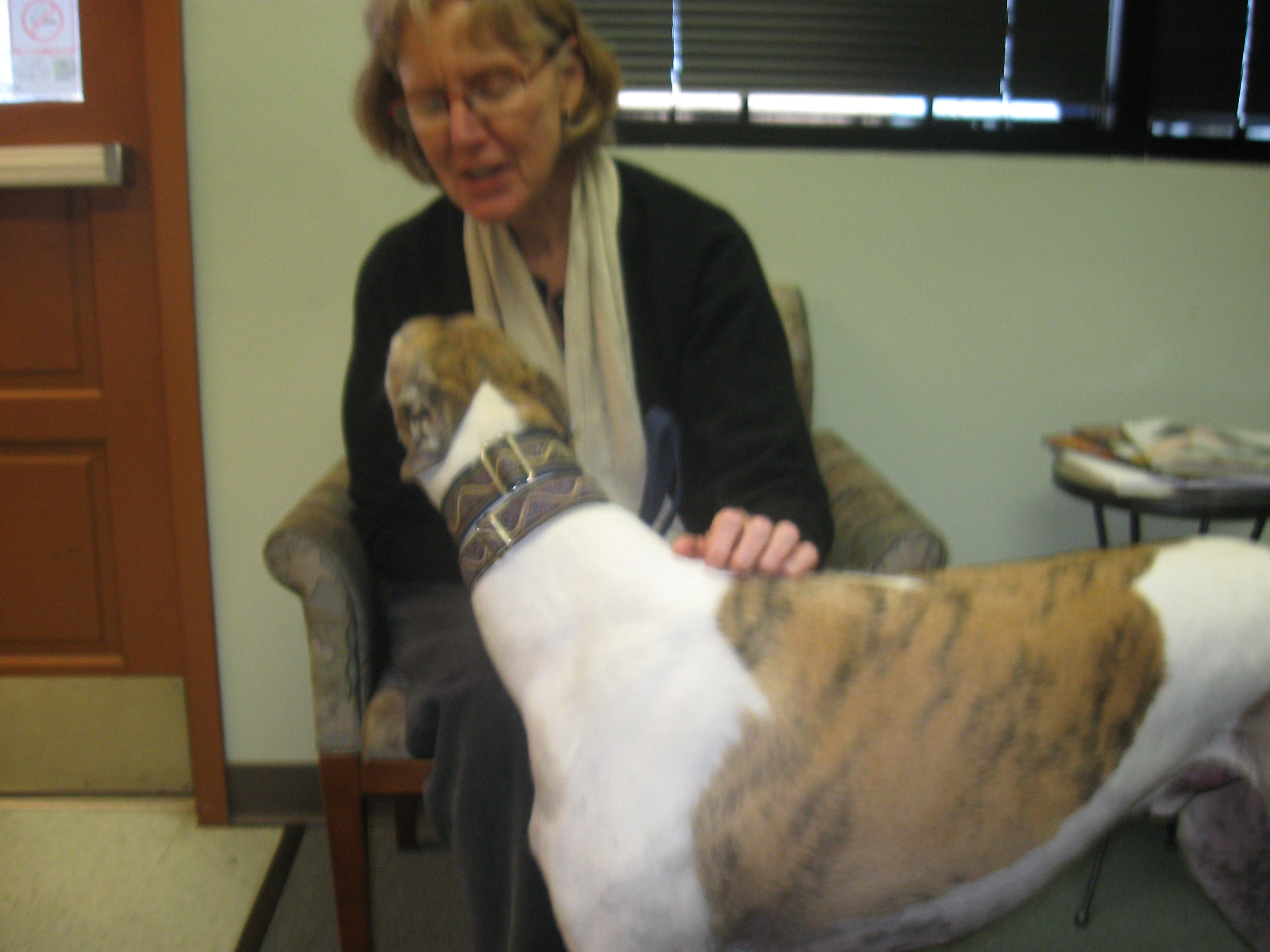 Lots of people have come by for lunch or dinner and of course, I got a lot of loving. I like the magic thing that Lizzie does to my ears. Every time she does — I have an eargasm.
Happy New Year to you and dog bless all the dogs still eating 4D meat and stuck the South Tucson dog track. We have our paws crossed that you get out of there and into a loving home like mine so very soon.