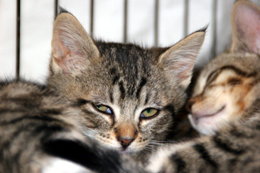 For the month of January 2014, Beading Divas to the Rescue is proud to be fundraising for Southern California Cat Adoption Tails, a 501 c3 organization. Our honorary Divas in So Calif have been graciously making bracelets with their own beads/supplies and selling bracelets to their circle of contacts for awhile so the Divas decided to let the "California Club" choose a charity this month.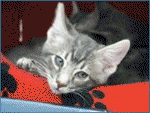 In 2013, SC CAT adopted out 350 cats and 50 dogs. The cats come from various sources. Most cats are found by various people who ask for help. Quite a few cats are dumped by either their owner or by someone who has found the cat/kitten or mom cat with kittens. Sometimes they are left at Petsmart in a box in a shopping cart or left outside the store in the parking lot. SC CAT also rescues cats/kittens from local shelters.
SC CAT is actively involved in controlling the feral cat colonies by trapping cats and utilizing the TNR (trap, neuter, release) approach.
Hand-crafted one-of-a-kind bracelets cost $20 and the entire amount goes to the charity. You can order bracelets online (add S&H/US only).
In the LA area, you can buy bracelets at the Petsmart Pasadena located at 3347 Foothill Blvd, Pasadena 91107 but only when a SC CAT volunteer is on the premises at the Adoption Center. CAT volunteers are usually in place every morning by noon and every evening around 7 pm
In Tucson, you can buy bracelets at: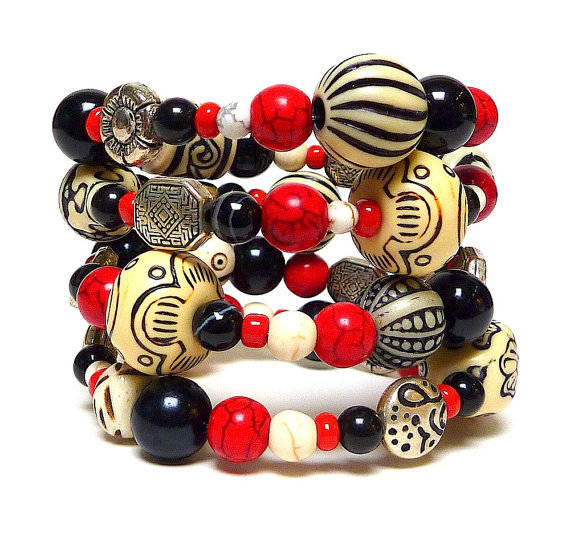 –-Silver Sea Jewelry & Gifts, 330 N. 4th Avenue, 624-9954
–-Clues Unlimited Mystery Book Store, 3146 E. Fort. Lowell Road (SE corner Country Club), 326-8533 (closed Sun/Mon)
–-A K Jensen Apparel, (St. Philips Plaza), 4340 N. Campbell Ave., Suite 72, 529-2775
–-Sissy's Pet Salon, 7350 N La Cholla Blvd (by Albertsons), 229-9898 (limited selection)
–-Postnet, 7049 E. Tanque Verde, 733-9700 (closed Sat/Sun-limited selection)
And if you don't want a bracelet but would like to make a donation directly to the charity, click here.