During August and September, proceeds from bracelet sales will benefit Southern Arizona Cat Rescue (SACR.) Southern Arizona Cat Rescue is a foster based 501-C(3) rescue located in Tucson, dedicated to saving the lives of felines in Southern Arizona.
Our first story from SACR features a momma cat who was found with 11 babies. Yes, you read that correctly, 11 tiny kittens! SACR was able to foster the whole group. The momma, a beautiful Blue medium-haired cat, was named Jane Austen, and the kittens after characters from the author's books. After examining the babies, it was evident that Jane was raising two combined litters 1-2 weeks apart in age. How did SACR know that? Kittens develop quite rapidly: they lose umbilical cords, unfurl their closed ears, open eyes, and teeth erupt on a schedule. Orphaned kittens are often found by community members, but Jane took it upon herself to care for extra babies besides her own.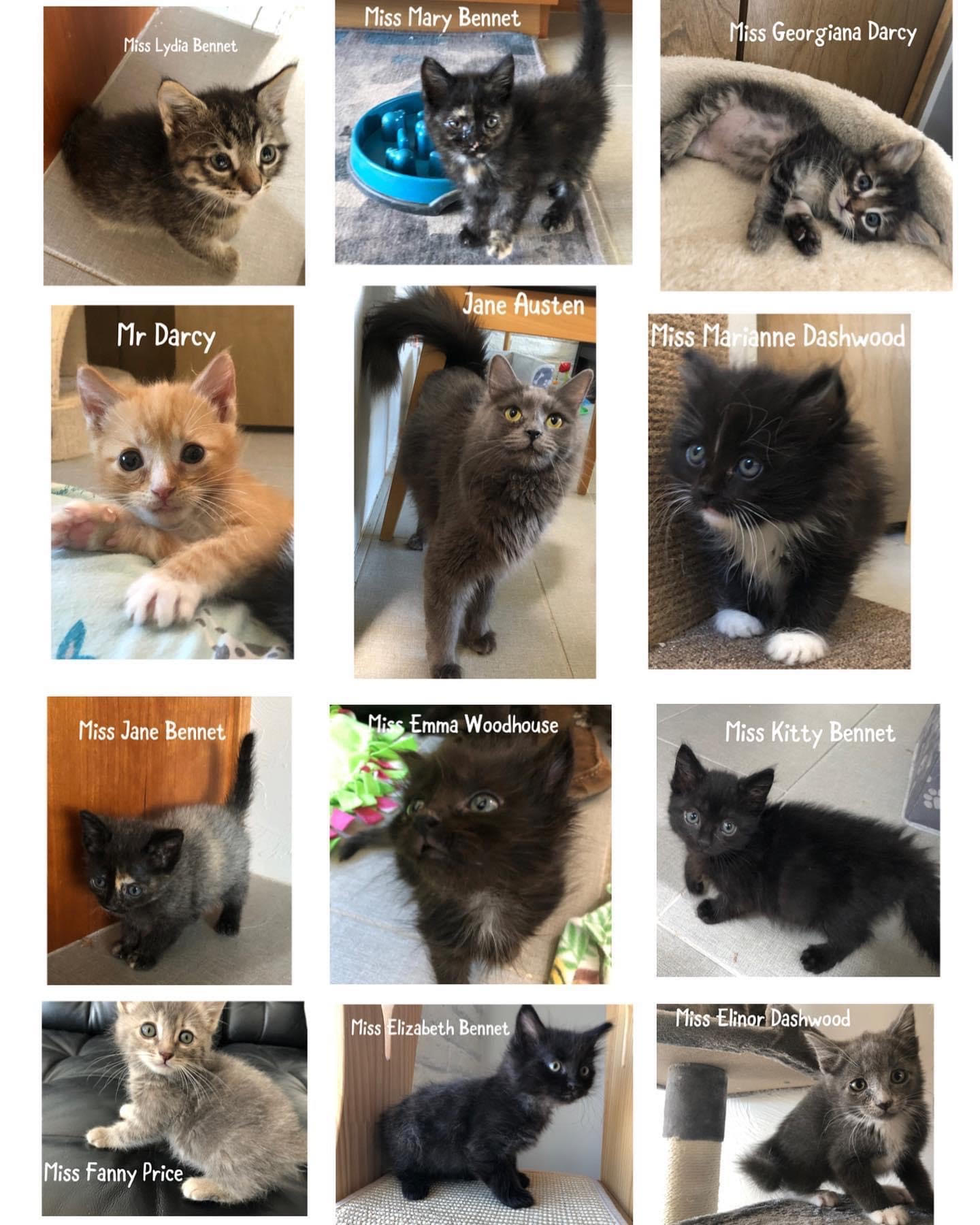 Jane Austen was a tremendous momma, nurturing and loving her babies, but she couldn't provide that many kittens the nutrients needed for them to flourish. Bottle feeding 11 kittens day and night for several weeks took many hours, but watching the kittens grow healthy was worth all the effort. The group was showcased on SACR's Facebook Live Feed. It garnered lots of interest, which helped SACR place so many kittens into fantastic forever homes within a short period. Jane loved to be brushed and have her head rubbed, so SACR searched for an adopter who didn't mind caring for a fluffy cat. Jane loved grooming and snuggling with her babies; she also interacted with the other cats and dogs in the foster home, making it easier to place her in a loving forever home with other pets.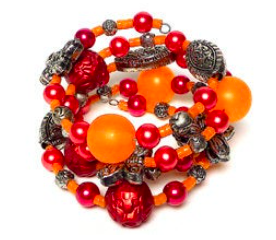 You can help kitties like Jane Austen and her 11 babies by purchasing one-of-a-kind Beading Divas coiled bracelets. The cost per bracelet is $20, with no tax. The bracelets make great gifts any time of year!  The best selection is online via Etsy but in Tucson you can also buy bracelets at Fuchsia Spa in La Encantada Shopping Center and Silver Sea Jewelry, in the historic 4th Avenue Shopping District. Silver Sea is open on Thursdays by appointment only (call or send a private message via Facebook), Friday and Saturday from noon to 6 pm (masks and social distancing required) and Sundays for live online shopping starting at 4 pm (MST). Bracelets are not for sale during live online shopping, but other fabulous jewelry is available.