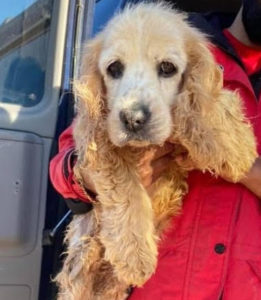 April and May bracelet sales will benefit Cherished Tails Senior Sanctuary in Marana, AZ. Cherished Tails rescues senior dogs and cats at high risk. Pets are given sanctuary until they find a forever home or hospice care for the unadoptable.  Cherished Tails is a 501(3), all volunteer, foster based rescue group. More information and adoptable pets can be seen on their website https://cherishedtails.weebly.com/
Pictured is Bess, rescued by Cherished Tails, and here is her story: Bess came to Cherished Tails from a partner rescue in Mexico. She was suffering with severe allergies and unable to receive appropriate treatment there. Bess was able to get a cytopoint shot to get some relief. Her allergies have been managed fairly well with shots, daily medications, and monitoring her diet. Since Bess came to Cherished Tails, her quality of life has dramatically improved.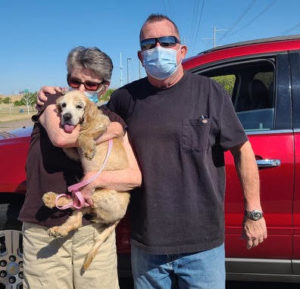 Bess is a loving girl and recently found her own family where she has adjusted easily. This is what her new mom shared about her. "She is soooo sweet. Her tail never stops going. She loves being outside and uses the doggie door. She sleeps a lot…slept all night through in her little bed. She is a tiny cocker and we love her already."
You can help deserving pets like Bess by purchasing one-of-a-kind, handcrafted Beading Divas bracelets.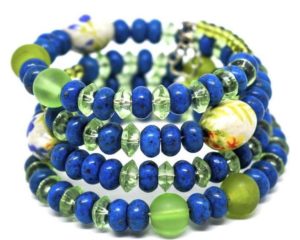 Cost per bracelet is $20, with no tax. The bracelets make great gifts any time of year!  The best selection is online via Etsy but in Tucson you can also buy bracelets at Fuchsia Spa in La Encantada Shopping Center and Silver Sea Jewelry, in the historic 4th Avenue Shopping District. Silver Sea is open on Thursdays by appointment only (call or send a private message via Facebook), Friday and Saturday from noon to 6 pm (masks and social distancing required) and Sundays for live online shopping starting at 4 pm (MST). Bracelets are not for sale during live online shopping, but other fabulous jewelry is available.