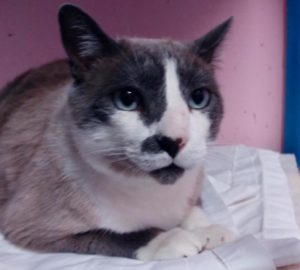 Two older cats got lucky at Pawsitively Cats No-Kill Shelter in Tucson
Bob and Lucille got lucky – It can take a long time for an older cat to get lucky.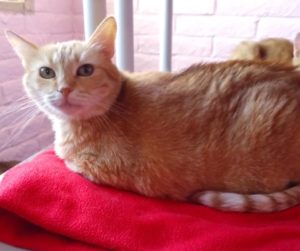 Bob, a large 7-year-old Siamese cat, hit the lottery earlier this year when volunteers decided to bring him in off the streets so he might find the loving home he deserves.
Lucille is an 8-year-old orange kitty who has been in the shelter for 5 years after raising her babies. She is a shy girl, so easily overlooked, until last month!
A wonderful adopter decided to adopt both Bob and Lucille. We are over the moon with joy for these two wonderful kitties and their new mom.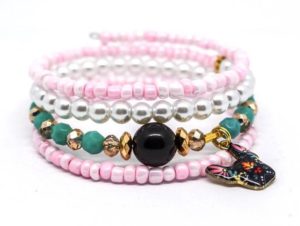 Locally, you can buy bracelets at:
NEW LOCATION Fuchsia Spa in the La Encantada on the northwest corner of Campbell & Skyline, 2905 E. Skyline Dr, #129. Cash only ($20/no tax).
*A limited number of bracelets are still available at our favorite bookstore Clues Unlimited which is open Monday – Thursday from 10 am to 2 pm (call to doublecheck hours/days). Curbside pickup is available during these times and browsing will be limited to appointment only.
Pawsitively Cats No-Kill Shelter (on Saturdays during September only 10 AM to 3 PM), masks required. Location: 1145 N. Woodland Ave. (north of Speedway, one block west of Craycroft, just north of the Wendy's.)
Silver Sea Jewelry, the home of Beading Divas bracelets, will tentatively reopen October 1, pending per Covid 19 cases are on the decline. View our Facebook page for updates.