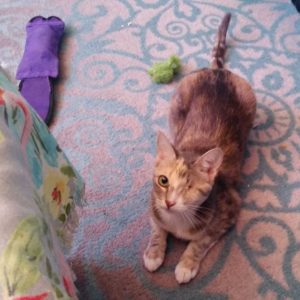 Hope was given her name because we hoped this sick little baby would survive! She was found at 5 weeks old, alone in a yard in Sahuarita. She was emaciated and had a badly infected eye. After being bottle fed and gaining strength, Hope was taken to a veterinarian but it was not possible to save her badly damaged eye.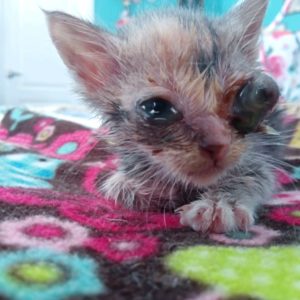 She has grown into a happy and rambunctious kitten! Sadly, she may need a follow up surgery on her eye, but PAWSitively Cats will provide all the care and love that this feisty little girl needs.
BUY BRACELETS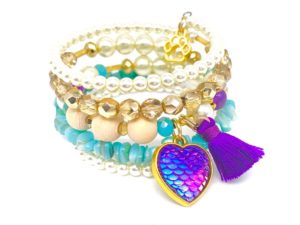 You can help by making a direct donation to Pawsitively Cats or buy one-of-a-kind bracelets made with donated beads and a dangling paw charm. Bracelets cost $20/no tax. The best selection is online via Etsy.
Locally, you can buy bracelets at:
NEW LOCATION Fuchsia Spa in La Encantada on the northwest corner of Campbell & Skyline, 2905 E. Skyline Dr, #129. Cash only.
Pawsitively Cats No-Kill Shelter (on Saturdays only 10 AM to 3 PM), masks required. Location: 1145 N. Woodland Ave. (north of Speedway, one block west of Craycroft, just north of the Wendy's.)
*A limited number of bracelets are still available at our favorite bookstore Clues Unlimited which is open Monday – Thursday from 10 am to 2 pm (call to doublecheck hours/days). Curbside pickup is available during these times and browsing will be limited to appointment only.