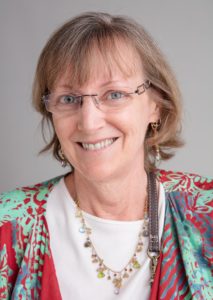 Welcome Susan Miller who might be a familiar face to some because she has been coming to the bracelet making "bees" (pre-pandemic) for almost ten years. Not only that but has volunteered at our celebratory events and while certainly not a prerequisite has probably bought at least three dozen Beading Divas bracelets!
Susan recently retired from the UA Data Science Institute. She takes an active role in the Desert Voices LGBTQ+ supportive chorus and volunteers at PAWSitively Cats No-Kill Shelter. A long-time member of Toastmasters, Susan enjoys public speaking. She lives with her husband and two very spoiled black cats.
When not making her community a better place, Susan enjoys music, hiking, gardening, vegan cooking, Scrabble and jigsaw puzzles.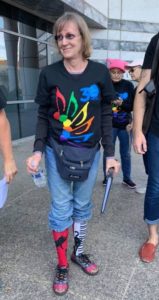 "I have always enjoyed working with the Divas. Helping animals by making beautiful, unique bracelets is such a creative and fun thing to do," said Susan.
Beading Divas Bracelets is a working board. Susan will start off with social media and publicity and other tasks as needed. We will keep her busy.
The Beading Divas Bracelets board members are Angy Shearer/chair, Lizzie Mead/vice chair, Cynthia David secretary/treasurer, Mary Jo Pollack/director and Gail Cohn/director. They all are dedicated participants.
Starting August 1, everyone returns from slacking off so stay tuned for new bracelets on Etsy and learning about the good deeds of our August fundraising partner.