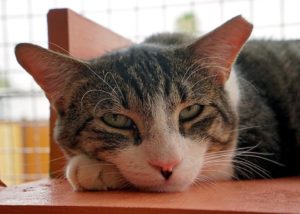 Nero – 3 year old male – at Hermitage since 11/19/17
Nero is already a success story! He came to Hermitage as a stray from the University of Arizona in November 2017. Shy and not sure of what to make of his new surroundings, Nero would spend much of his time on the catwalks keeping out of reach of visitors to the General Population Room. In fact, he was fairly difficult for the staff to handle. With patience and dedication, the staff and volunteers worked with Nero to acclimate him to people. Slowly, but surely, Nero started to come out of his shell.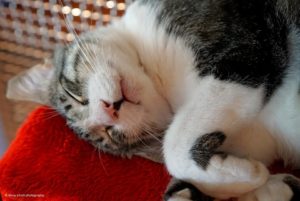 He is now one of the most social kitties in the General Population Room. Nero can often be found at the front waiting to meet new people and get some loving from old friends. When not greeting people at the General Population entrance, Nero is likely to be found sunning himself on the catio, enjoying a good catnap in the afternoon sun. Nero has shown us what a truly gentle soul he is and we know he will make a loving addition to any family.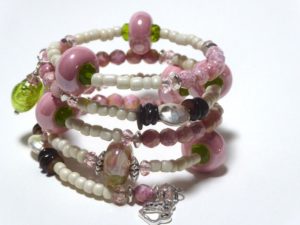 BUY BRACELETS
Check out our beautiful one-of-a-kind $20 bracelets with a dangling paw charm. 90% or $18 goes to Hermitage Cat Shelter  for every bracelet sold during February. In Tucson, you can find bracelets at:
–-Silver Sea Jewelry & Gifts, 330 N. 4th Avenue, 520-624-9954, meter parking until 5 PM M-F, free parking weekends
–-Clues Unlimited Mystery Book Store, 3146 E. Fort. Lowell Road, 520-326-8533 (closed Mon-Tues)
— Nadine's Desert Fashions, 11931 N. 1st Ave., suite 141, Oro Valley, 520-797-4200
Buy bracelets online; they are shipped worldwide via Etsy (large selection); postage is based on destination.