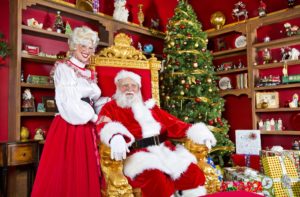 Dear Santa,
I've been a good girl (well, most of the time.)
Please bring me a half dozen Beading Divas bracelets. I will choose one and gift the other five to my stylish, pet-loving friends and family. No two are alike and unlike jewelry that is mass produced, the Beading Divas bracelets are accessories for a cause. During the month of December, 90% (or $18) of every bracelet sold benefits Save-a-Bull Rescue in Tucson.
It's a win – win – win. So, ho – ho – ho.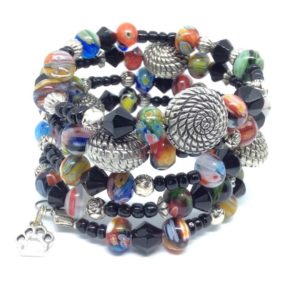 Santa, there are dozens of bracelets online but you must order no later than Dec. 17 for non-local to Tucson shipping or by Dec. 19 at noon for Tucson shipping, that is if you want it to arrive before Christmas. Gail is the volunteer fulfillment elf for December and she is ready to make it happen.  And if Christmas is not a priority, you can order any time during the month.
Bracelets cost $20 (no tax) + shipping is based on destination. Bracelets can be marked as a gift too; the bracelets can be shipped worldwide. Beading Divas bracelets make excellent holiday gifts.
Keep those reindeer spry and warm. My best to Mrs. Claus.
<Hugs and sugar cookies>
Your New Best Friend
P.S. If you're in Tucson and like to shop locally, you can also buy bracelets at these venues:
–-Silver Sea Jewelry & Gifts, 330 N. 4th Avenue, 520-624-9954, meter parking until 5 PM M-F, free parking weekends
–-Clues Unlimited Mystery Book Store, 3146 E. Fort. Lowell Road, 520-326-8533 (closed Mon-Tues)
–Nadine's Desert Fashions, 11931 N. 1st Ave., suite 141, Oro Valley, 520-797-4200
–FOR DECEMBER ONLY – A Loyal Companion, 4758 E. Grant Road, 520-448-3548