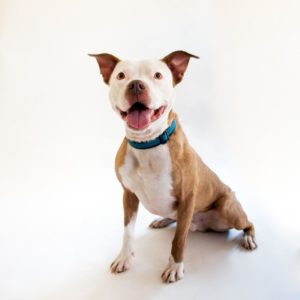 Bence is a 4 year old boy who is searching for his forever home. Bence came from an abusive background which resulted in fear towards people and objects. Bence has gone through Save-A-Bull's rehabilitation program where his vibrant spirit and goofy personality is finally able to shine through. Bence's confidence has sky rocketed despite everything he has been through.
Bence adores other dogs and cats, is infatuated with swimming, and is the perfect hiking companion. Bence will love you unconditionally and is looking for a family to call his own!  Adopt him
Donations make it possible for Save-a-Bull Rescue to continue to show the community that the lives of these dogs matter. A donation of any size supports their mission and is greatly appreciated! Remember: Donations are tax-deductible and can be claimed on your year-end taxes. Save your receipts and consult a tax professional for more information.
BUY BRACELETS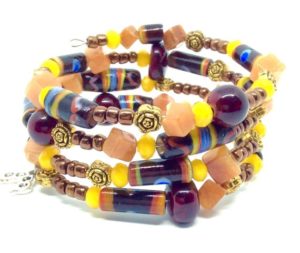 Handcrafted by creative volunteers, one-of-a-kind bracelets cost $20/no tax. Eighteen dollars goes to Save-a-Bull Rescue. You can buy bracelets at these local Tucson venues:
–-Silver Sea Jewelry & Gifts, 330 N. 4th Avenue, 520-624-9954, meter parking until 5 PM M-F, free parking weekends
–-Clues Unlimited Mystery Book Store, 3146 E. Fort. Lowell Road, 520-326-8533 (closed Mon-Tues)
— Nadine's Desert Fashions, 11931 N. 1st Ave., suite 141, Oro Valley, 520-797-4200
Buy bracelets online; they are shipped worldwide via Etsy (large selection); postage is based on destination. Fundraiser for Save-a-Bull Rescue ends Dec. 31.
On Instagram – @beadingdivasbracelets