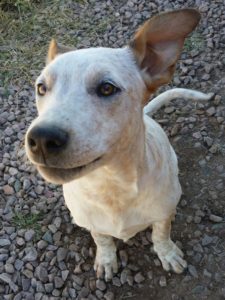 Looking for a great best friend?
Rollins is a smart and funny young Arizona Cattle Dog mix. Although deaf, he's learned hand commands for come, sit, good boy, no, down, leave and stay. He's great on a leash, house-trained and crate-trained. He's attentive, obedient and will bond with his new person. Is that you?
Rollins is a handsome flea-bitten white with black lip liner that always gives him a happy goofy personality. He is housebroken, crate trained, fully vetted and currently located in Chino Valley, AZ
You can apply to adopt him here.
WISH LIST
Arizona Cattle Dog Rescue, a non-profit 501(c)(3) organization whose mission is to rescue, rehabilitate and ultimately re-home abandoned, stray and neglected Australian Cattle Dogs throughout the state of Arizona. Whenever possible, they also assist ACDs who because of extenuating circumstances are unable to remain in their homes with their owners.
Here are some of their needs:
folding crates, size medium and larger
Frontline, for 30 pounds +
latex exam gloves
laundry detergent
household cleaning products
Clorox
Odoban disinfectant
Nylabones, all sizes
Training treats
Amazon gift cards
PetSmart gift cards
Items may be sent to:
Arizona Cattle Dog Rescue, 2468 Hano Trail, Flagstaff, AZ  86005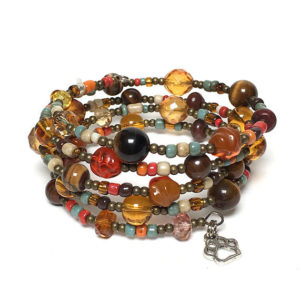 You have a few more days to buy one-of-a-kind beading divas bracelets to benefit ACDR. Check out the assortment online. We ship worldwide.