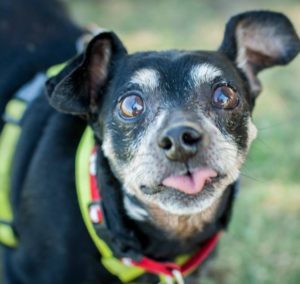 Meet Milo.
Milo was a stray Min Pin mix, brought in to Maricopa County Animal Care. He is about 9 years old. His original notes stated he has difficulty walking, has swollen stomach, large lump under left front leg and cries out when touched. Yes, he did all of that and still cries out when touched certain ways.
Buy Beading Divas bracelets online.
Some lumps and bumps were removed. Milo had a cough that would not go away and was tested for Valley Fever but unfortunately found out he has an enlarged heart and collapsed trachea. He is now on the maximum medication that he can take for his heart.
Milo is an example of a hospice foster dog that Tucson Cold Wet Noses will rescue and care for until it is his time to cross over the Rainbow Bridge.
Buy Bracelets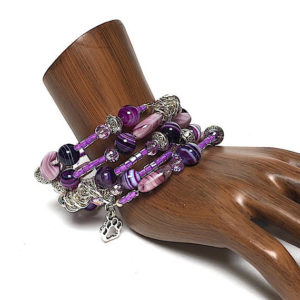 You can help Milo and other dogs like Milo by making a direct donation to TCWN or buying a few bracelets. They make great gifts too. All bracelets are one-of-a-kind, made with donated beads and cost $20 (no tax); $18 of every online bracelet sale is donated back to the rescue. We ship worldwide.
FUNDRAISER AT THE SHELTER COCKTAIL LOUNGE
Friday – August 25 – 5:30 to 8 pm – food trucks, cocktails, beading divas bracelets for sale, raffle prizes and more! The Shelter is located at 4155 E. Grant Road, 21+