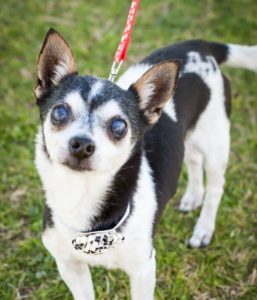 For August we continue to fund-raise for Tucson Cold Wet Noses.
Meet Diego
Diego is a 10 year old neutered male weighing approximately 7 pounds . He is very sweet! He is visually impaired, although he gets around very well. He gets eye drops twice a day for his dry eyes and he is very good about receiving it.
Since this picture was taken, Diego had a pretty bad infection and lost one eye, but it does not seem to bother him at all.
This is what RESCUE is all about…helping all dogs find their forever homes not just the young pups that jump off the shelf and are thought to be more adoptable.
Diego still has a lot of life in him and wants to share it with you.
Foster Care Volunteers Wanted
Tucson Cold Wet Noses seeks committed foster care volunteers. If you need more joy in your life and truly want to make a difference, consider being a foster care volunteer. TCWN provides medical care, food, a great support system and a crate, if needed. You provide the love and knowing you are a vital partner in saving lives.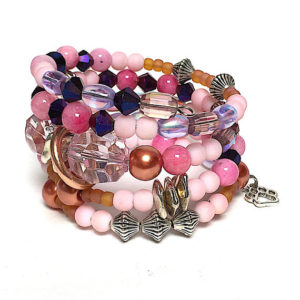 You can help Tucson Cold Wet Noses by buying one-of-a-kind hand-crafted beaded bracelets made with donated beads. . Each bracelet comes with a dangling paw charm. Bracelets cost $20/each (no tax) and $18 of every bracelet sale benefits TCWN during the month of August. Shipping cost is based on destination; we ship worldwide.
In Tucson, you can buy bracelets at:
.–-Silver Sea Jewelry & Gifts, 330 N. 4th Avenue, 624-9954, meter parking until 5 PM M-F, free parking weekends
–-Clues Unlimited Mystery Book Store, 3146 E. Fort. Lowell Road, 326-8533
***During August you can also buy bracelets with cash ($20) or check made payable to TCWN at The Coyote Wore Sideburns, 2855 E. Grant Road, 85716