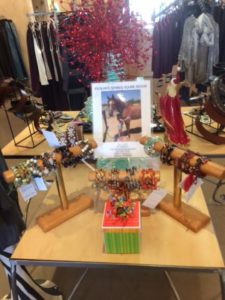 UPDATE: Bracelets have been removed from this awesome store which closes its doors on May 27.
Beading Divas to the Rescue has been fortunate because we can sell our one-of-a-kind beaded bracelets around Tucson. One of the local venues has been AK Jensen Women's Apparel in St. Philips Plaza. What better complement to our bracelets than being next to stunning stylish clothes and accessories. Here's an article in the Arizona Daily Star from 2013.
After 33 years of being in retail, AK Jensen is going out of business . Starting today (May 4), everything in the store (except Beading Divas bracelets) will be 30% off.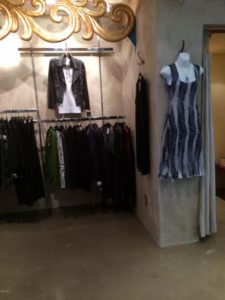 We thank Altha. Renee and Tara at AK Jensen for supporting our efforts these past few years and to Sandra Luckau who made the connection.
Stop by AK Jensen at 4340 N. Campbell, suite 72 (next to Sazerac Creole Kitchen & Cocktails) and pick up some stylish clothes at great prices and a Beading Divas bracelet or two. For the month of May, bracelet sales benefit Save the Pets AZ.
Other local venues selling bracelets are Clues Unlimited Mystery Bookstore and Silver Sea Jewelry.