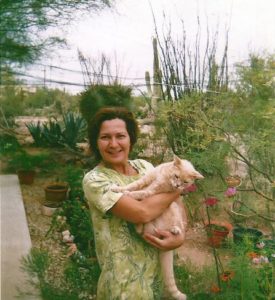 The power of one.  All it takes is one curious woman to care about cats at a trailer park that was being torn down.  This caring led to Angels Cat Sanctuary, a small rescue/sanctuary of 37 cats and 2 dogs. A cage free, forever home for these cats (some feral) and dogs.
During the month of May, Beading Divas to the Rescue is excited to fund-raise for Angels Cat Sanctuary, a Tucson-based sanctuary. In a few days, you will learn more Angels Cat Sanctuary stories and how you can help.
Follow the ACS on Facebook.
In the meantime, consider buying a few one of a kind beaded bracelets with dangling paw charm. One size fits most. All bracelets cost $20 (no tax) and 90% of sales or $18 benefit the cats.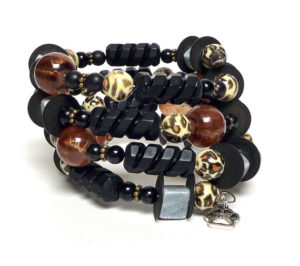 You can buy bracelets at these Tucson locations:
–-Silver Sea Jewelry & Gifts, 330 N. 4th Avenue, 624-9954, meter parking until 5 PM M-F
–-Clues Unlimited Mystery Book Store, 3146 E. Fort. Lowell Road (SE corner Country Club), 326-8533 (closed Mon/Tues)
–-A K Jensen Apparel, (St. Philips Plaza), 4340 N. Campbell Ave., Suite 72, 529-2775
–Spa Daze, 6812 N. Oracle Road, #100, 334-1919 (NEW LOCATION)
You can also buy bracelets online via Etsy. Add shipping & handling (the cost based on destination).