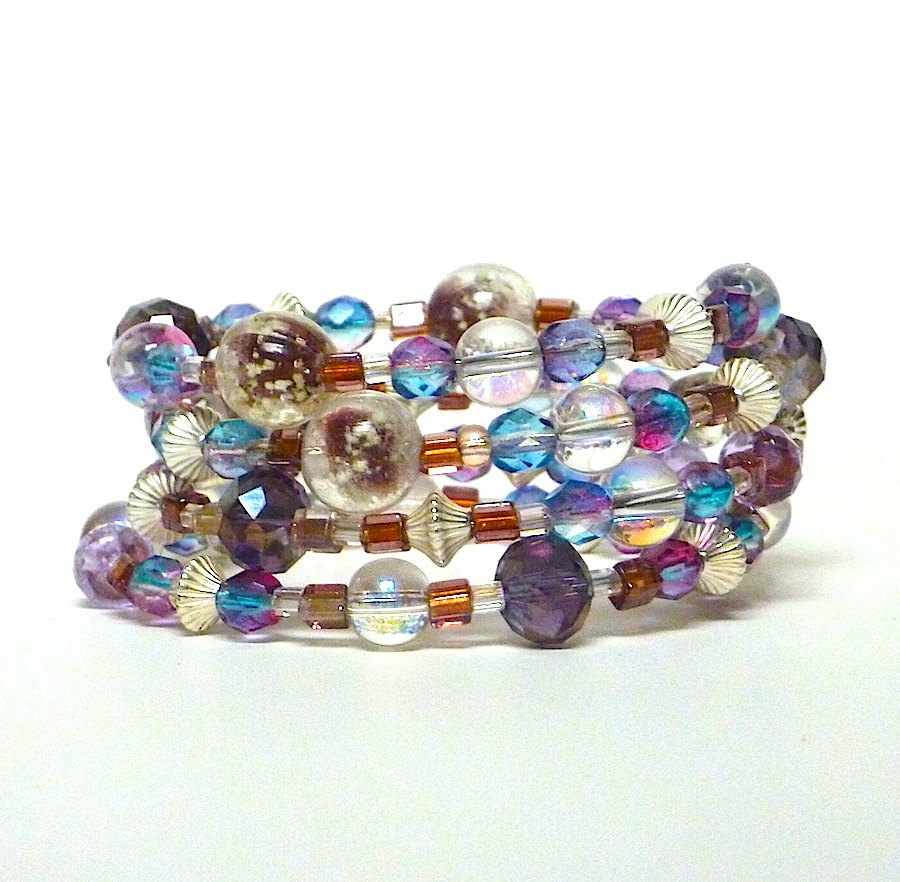 May is Cold Wet Noses month. That means all the beautiful one-of-a-kind bracelets sold will benefit Tucson Cold Wet Noses. You can read about them here.
Bracelets cost $20 and all the money goes directly to CWN. No two bracelets are alike. All bracelets are made with coiled memory wire for easy on and off and come with a paw charm.
If your mother or grandmother is a dog lover especially a rescued dog lover, these bracelets not only will adorn her wrist but also help a non-profit that re-homed 366 dogs last year. Woo hoo!
You can buy bracelets locally at:
-Silver Sea Jewelry & Gifts, 330 N. 4th Avenue, 624-9954
-Coyote Wore Sideburns Hair Salon, 630 N. 4th Avenue, 623-7341
-Sissy's Pet Grooming Salon, 7350 N. La Cholla Blvd (in Albertsons Shopping Center), 229-9898
If you live in Tucson and your mother lives in Tulsa or Tacoma — you can order bracelets online (add $5.50 S&H) but you have to act fast in order for the bracelet to get there by Mothers Day. You must order the bracelet no later than May 8 for it to arrive by May 12 as May 13 is Mothers Day.
Disclaimer: While we try our best, we cannot guarantee delivery by May 12.
All bracelets sales sold online will be matched by an anonymous Cold Wet Noses adopter (less S&H). So, one bracelet for $20 translates into $40 to CWN. It's a generous offer and an encouragement to shop online.