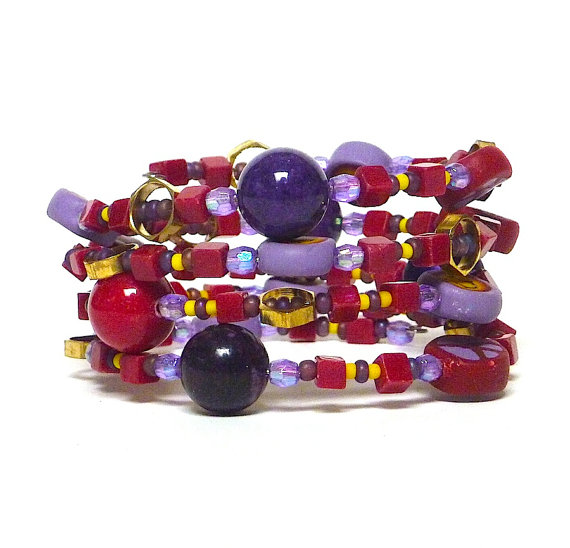 Tucson–The 4th Avenue Fair happens March 25, 26, and 27. Let's all focus on good weather, friendly crowds, and many $ales for the 4th Avenue merchants and the visiting artists.
Check out the fundraising bracelets at the Silver Sea Jewelry booth which is north/caddy corner from Bison Witches Cafe (I recommend the delicious chili or hot soup in a bread bowl and a cold beer.)
Bracelets cost $20 and are all one-of-kind made with donated beads. Bracelets coil for easy on and off. Bring cash or make a check payable to Woofs without Roofs. Bracelets make great gifts especially knowing that they help a cause like Woofs without Roofs which provides veterinary services to pets belonging to the homeless in Tucson.
Instead of an Easter bonnet, what about an Easter bracelet?