My Berry – Run over the Bridge.  Mom Will Find You.
Six years ago, a beautiful, timid, terrified little greyhound raced into my heart.  In her short six and a half years, she had seen so much sadness. My vow was to see there would be no fear, no sadness and no lack of love for her remaining life.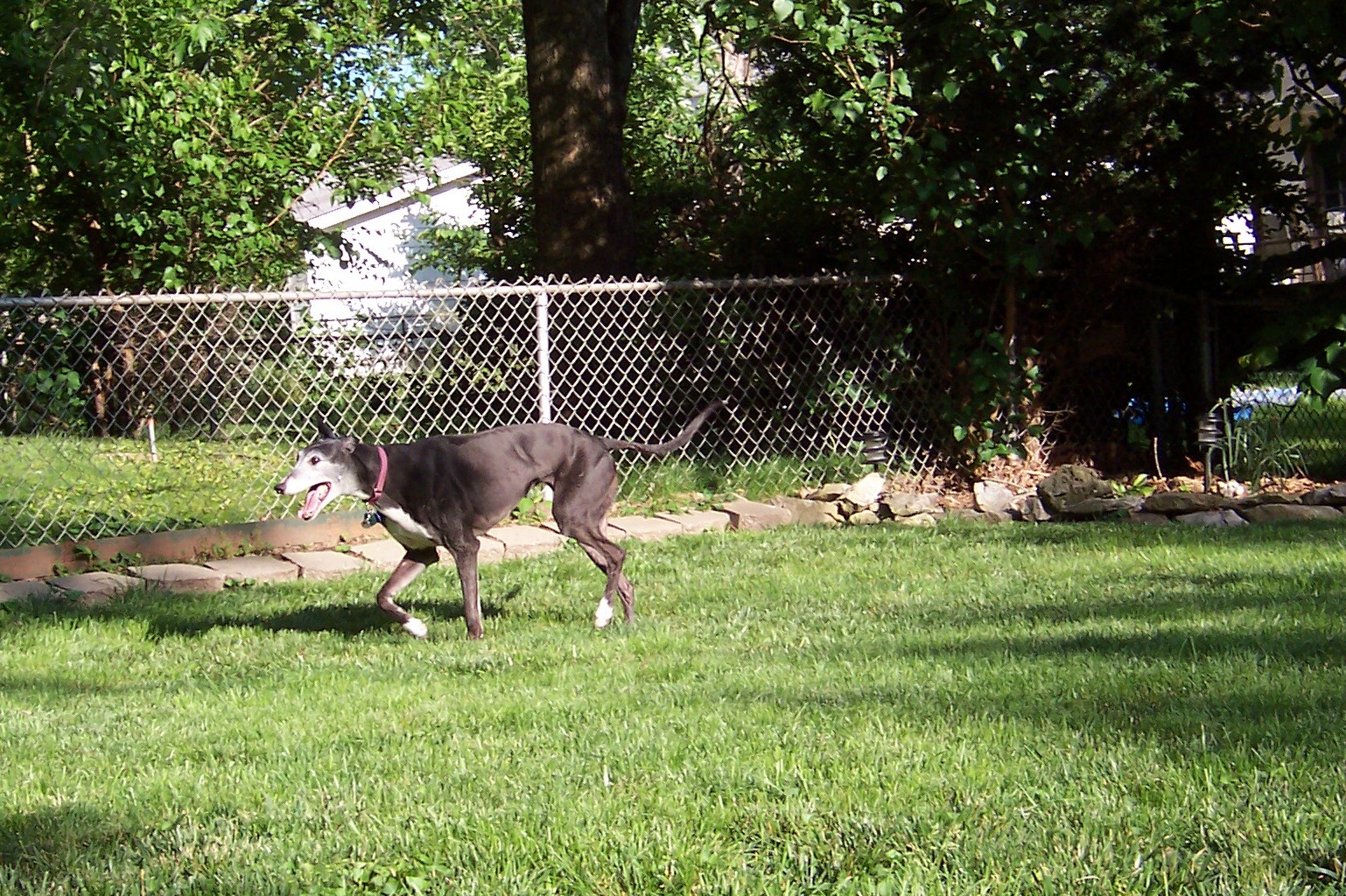 For six years, I have loved and cared for you.  For eternity I will love you and miss you.
As I caressed your ears, stroked your silky head that used to peek around corners at me, kissed your little nose and spoke to you of my love, I lay stretched out in front of you.  You closed your eyes for the last time, gazing at the one who loved you most, knowing I will love you forever.
Until we meet again at the Bridge.  Godspeed, Flying Berry.
The above content and photo was submitted by our friend Nancy Weller of Missouri. Berry was adopted from MI REGAP. You can read Nancy's blog here.