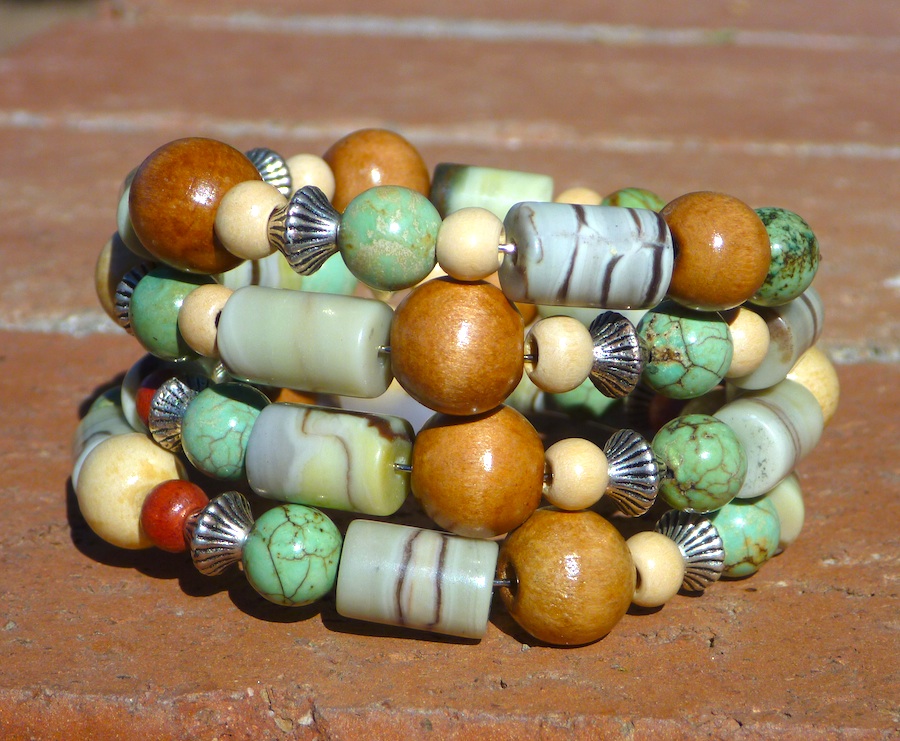 Check out this beautiful batch of original bracelets. So many bracelets for $20 (+ $3 S&H), so little time … until end of Feb.
A message from the Greyhound Support Transport board of directors
Something that should maybe be talked about is what we were able to do at the seasonal closure of Mardi Gras last year. When the season closed, after the first load of adoption dogs left, there were approximately 20 or so dogs that were yet to be placed. A kennel was donated a to use, the track waived the rent, the Mardi Gras greyhound foundation paid the electric and water, the kennel owners provided the food, wormer and shank bones. While, Monica, Myself and Jennifer Arno split up the kennel work. Within 6 weeks all the retirees had been placed into an adoption program. And all of them are long since adopted and in homes now. It was a really fantastic thing that we were able to do. We are very proud of that, because the tracks down here heavily sponsor another program, and that group didn't lift a finger to help with the closure. GST, with a small operating budget, got the job done and made sure there was no dog left behind.