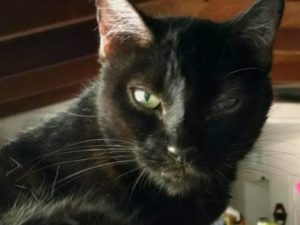 Updated: One of No Kill P.C.'s initiatives — Each One Medical Fund — provides assistance for shelter animals in need of medical services that cannot be completed at the County shelter or may have an extended wait time to treat. NKPC conducts fundraisers and brings animals to community veterinarians for diagnostics, consultations and services from specialists and more complicated surgical procedures.
Kira the cat's life was saved with a full recovery after she had a specialty surgery known as a Total Ear Canal Ablation (TECA). This was not a procedure a family vet would perform, thus required a veterinary specialist, due to the nerves in and around the ear and the eye. Kira, likely suffered a history of untreated ear infections and the inflammation led to the development of an ear mass which was biopsied at the Pima Animal Care Center and diagnosed as an adenocarcinoma, a type of cancer.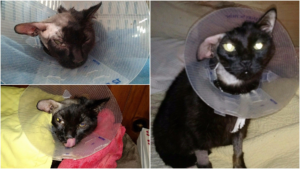 PACC was minutes away from ending her life when a volunteer catvocate happened to be in the right place at the right time and intervened, all because she knew how bright and vibrant Kira was.
Programs like Each One Medical Fund made it possible because people like you made it possible. NKPC is extremely thankful for people like you.
Sweet Kira is famous for reaching out of her kennel to jump in your arms for snuggle sessions. She is now in foster care waiting for her forever home.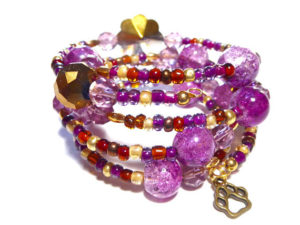 Can you buy a bracelet or three (they make great gifts) or make a direct donation designated for Each One Medical Fund to help the next PACC pet in need?