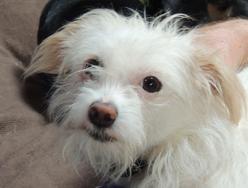 Cochise Canine Rescue has three dogs who have Valley Fever. Dogs manifest Valley Fever in a number of ways: lethargy, coughing, nausea, anorexia, lameness (if it gets into their bones) or even seizures (if it crosses the brain/blood barrier) or a combination of symptoms.
In order to find out if a dog has Valley Fever they need expensive testing ($172 per dog is what it costs CCR) and if positive, they will need to be tested every six months to insure the medications are working.
Even after they are done with their medications (which can be 6 months to a lifetime, depending on the dog) they will need annual to bi-annual testing as this disease never really goes away. It just goes into "remission" and can return when the dog is stressed by something, like a secondary illness.
BUY BRACELETS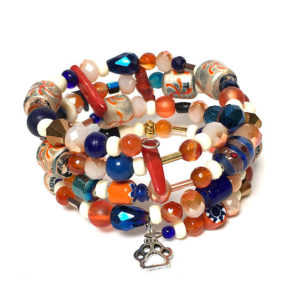 You can help Cochise Canine Rescue by buying a one-of-a-kind bracelet or two. Each bracelet is handcrafted, made with donated beads and love by volunteers, i.e. creative women. All bracelets come with a dangling paw charm and cost $20/no tax. Postage is based on destination. The rescue receives 90% of the bracelet sale or $18.
You can also buy bracelets in Tucson at Silver Sea Jewelry, 330 N. 4th Avenue in the Historic Fourth Avenue merchant district or Clues Unlimited Mystery Bookstore across from Winterhaven neighborhood.