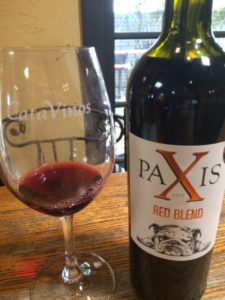 Beading Divas would like to thank Yvonne Foucher at CataVinos for — in our early years — being a bead drive drop-off outpost and always accepting beads for us through the following years.
CataVinos Wine Shoppe will be vacated by August 29 so if this location is where you usually drop off beads — halt!
We are also looking for a public venue in the northwest/Oro Valley area and the eastside, northeast or foothills for beads to be dropped off. This requires you to email or call to let us know there are beads and someone stops by to pick up. We also list your venue on our Beads page. There are currently enough Midtown locations at Clues Unlimited and Birdhouse Yarns and at Silver Sea Jewelry on Historic 4th Avenue.
But back to CataVinos, Yvonne has run a successful wine store/wine tasting venue for the past 10+ years which is no small feat when competing with big box wine stores with unlimited ad budgets. CataVinos was also the chosen venue for many animal rescue fundraisers, most frequently Pawsitively Cats.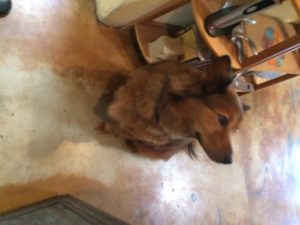 Diva Karyn held her belated 60th birthday party there 12 days before she turned 61. Yeah, don't ask.
Starting the beginning of August, CataVinos begins liquidating the furnishings — racks, boxes, furniture, dishes, just about everything.
–Next Week's Tasting – "Taste em' Till They're Gone II"
Thursday, Friday and Saturday, July 26, 27, 28, 4-8 PM – $10.00 for a flight of 6 wines ($20% discount off your tasting with take home purchase greater than $12 and FREE tasting with case purchase)
–Preferred Customer Preview and Liquidation Sale and Tasting
Thursday, Friday and Saturday, August 4, 5, 6 – $10.00 for a flight of six wines  
–Wheel Barrow Wine
Pinot Noir 2015 – Cavit Vineyards (Venezia, Italy) – 100% Pinot Noir, $8 (33% savings) This wine is smooth and silky with aromas and flavors of black cherries and red berries with soft tannins on the finish.
Lots of fun times drinking good wines with great friends. CataVinos is located at 3063 N. Alvernon Way, 1 block south of Ft. Lowell.