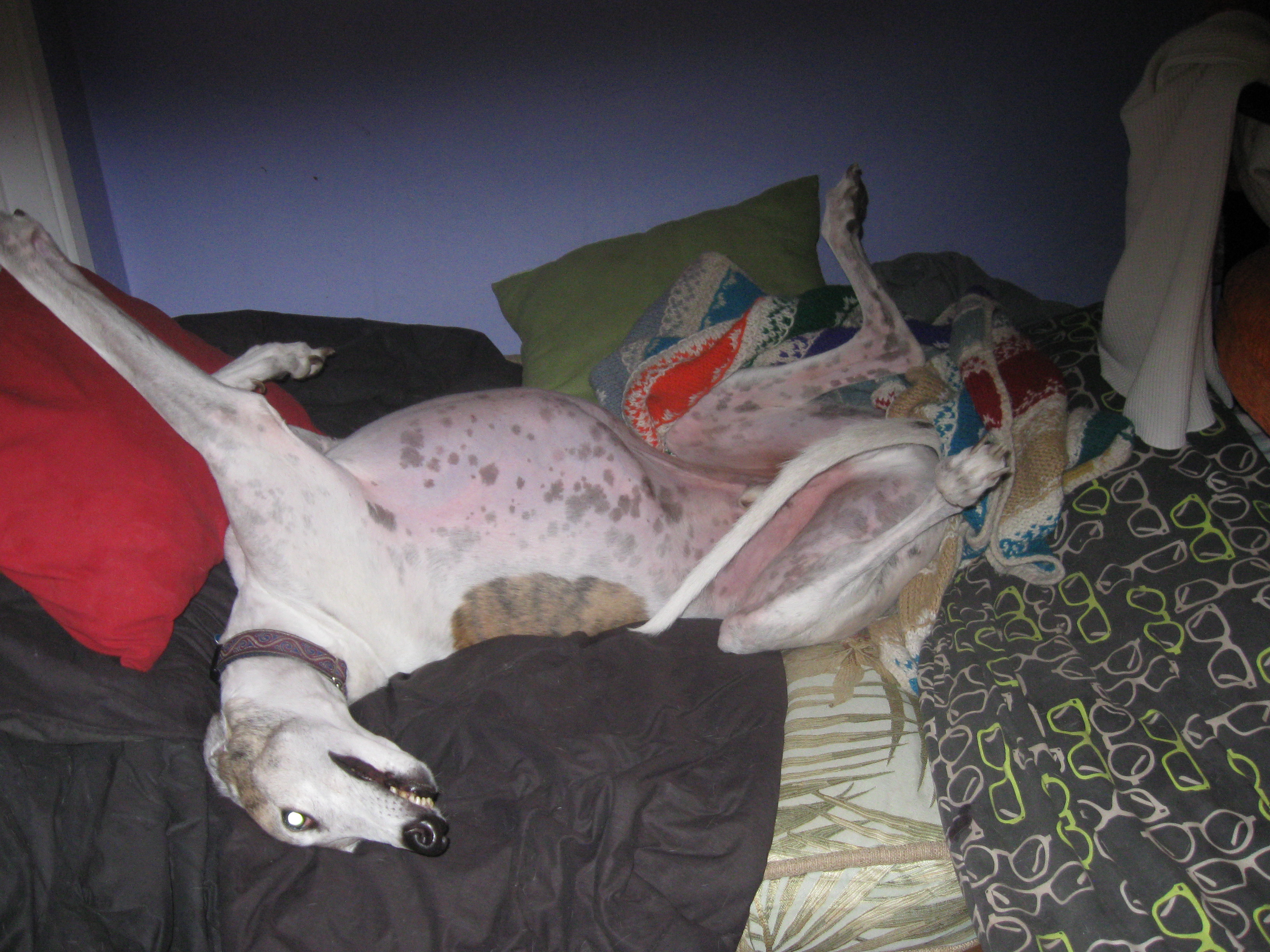 Jett greyhound here.
I have not blogged for a long time. I prefer to lay on my back with my legs up in the air catching some zzzzz's. While some misguided folks might think we want to race, us greyhounds prefer comfort and relaxation.
Always lots of stuff happening in this household.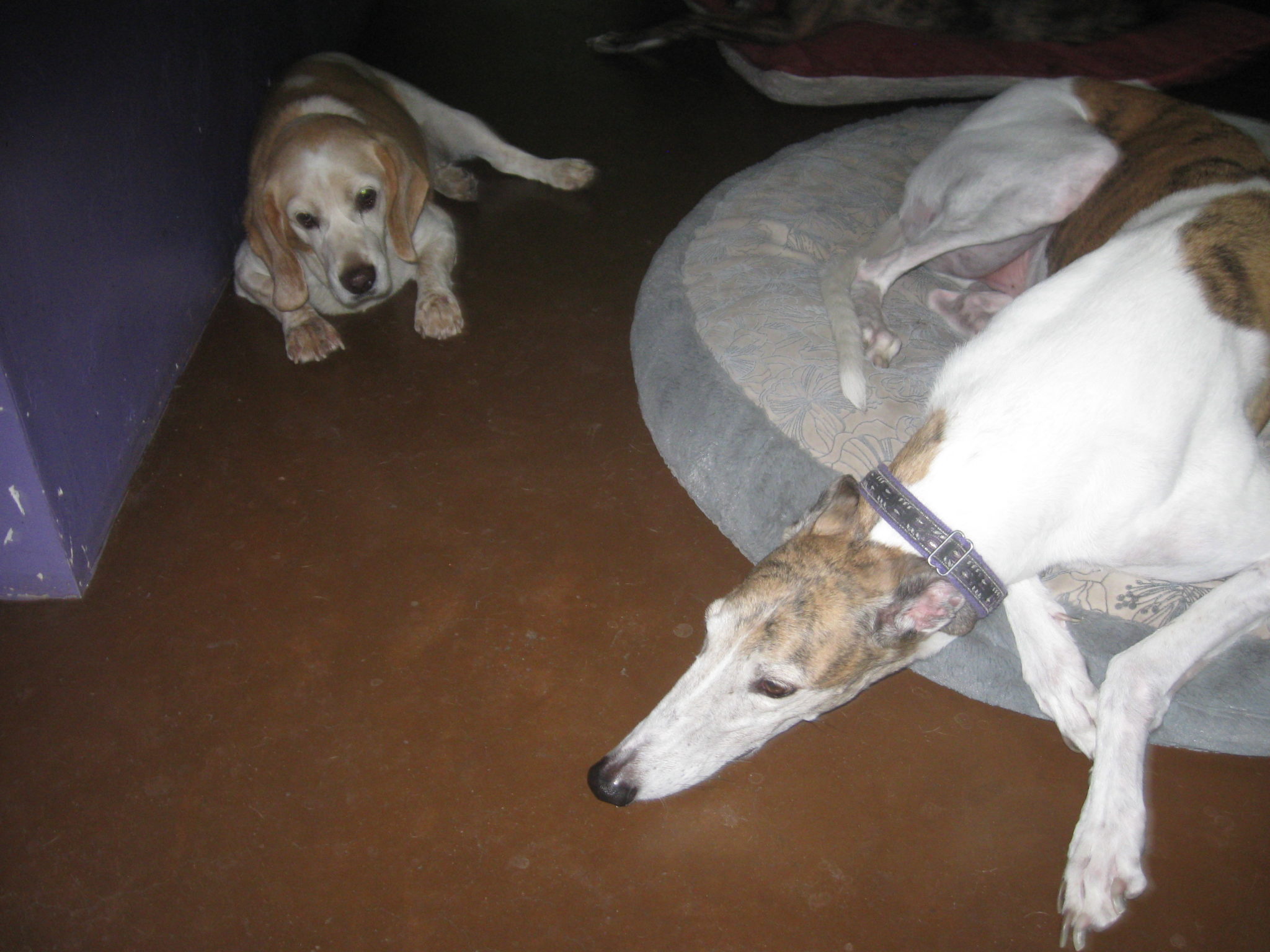 Lots of dogs have stayed here — Calvin the Beagle (he barks a lot), an English bulldog who watched TV all day, more greyhounds, and fun poodles named Harpo and Cookie. I don't know how she managed it but Cookie slept on Karyn's bed all night while me and Girlfriend just glared at her.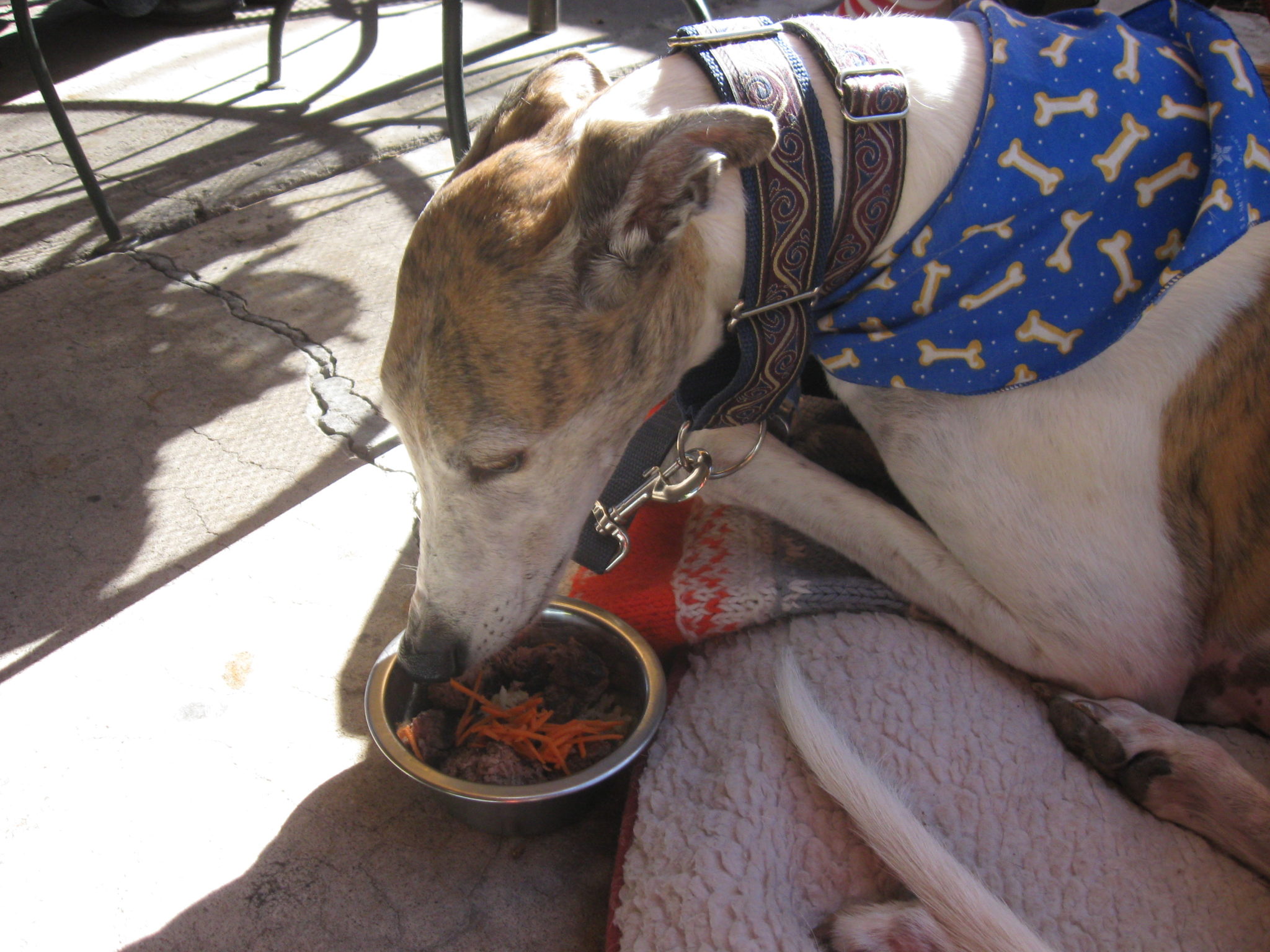 Last year on my birthday (Dec. 19) Karyn took me to lunch. Yep, we went to Delectables and the waiter brought me my own water bowl and my own lunch. Karyn said that my lunch cost more than hers. No worries, I'm worth it. We went with Donut greyhound. Then on Girlfriend greyhound's birthday (March), she went with Donut and on Donut's birthday (April), I went again.
Who's birthday is next?
Life is good here. I eat a lot of grass and then vomit. Karyn is looking for a solution. My corns still bother me but I only walk on the sidewalk or grass. Karyn is my love-slave. She is always stroking me and kissing my pink belly.
As always, love you, and you too,
Jetty Spaghetti