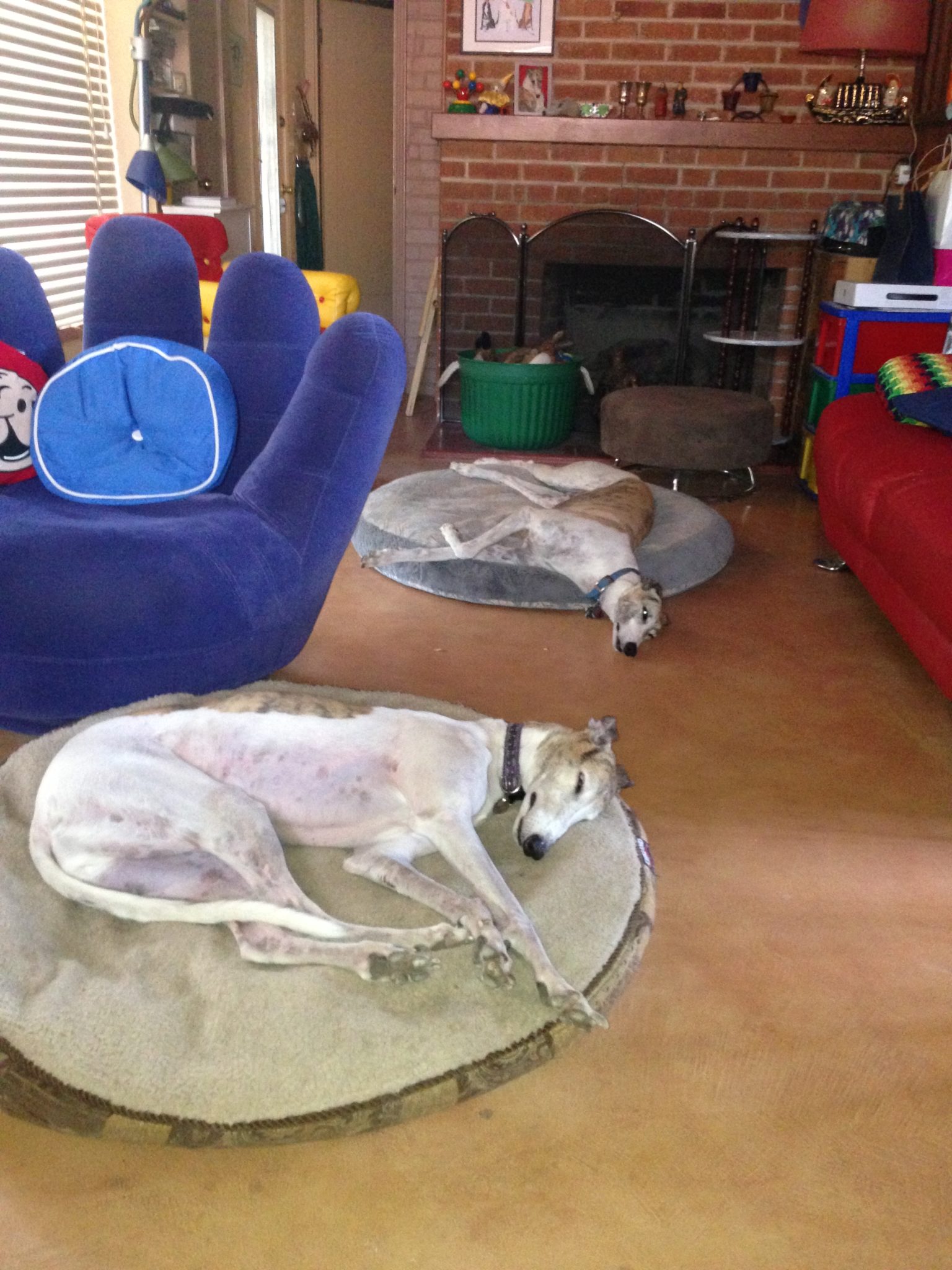 Written by Tucson Jett Greyhound
I went to a sleepover! Usually dogs sleep over my house but I got to go to someone's house to sleepover. The only other time I slept over someone's house was at Greyt Escape but there were lots of other dogs around.
You see, my human Karyn, wanted to be dog-free. I find that hard to believe that she didn't want me and Girlfriend around as she claimed she wanted a break. She was supposed to go away but that fell through. She still figured out how to be dog-free for one night.
I know she must have missed ME very much. Girlfriend, probably not so much. I — Jett — did not miss Girlfriend.
The reason I didn't miss Girlfriend is because I had a sleepover with my "real" girlfriend Donut and her person Judith. I just happen to live with Girlfriend, the other dog who lives with me. Pay attention. It's not as complicated as it sounds unlike some mobile devices.
Anyway, Donut has a big backyard and we played there a lot in the early morning and sometimes I sniffed without her. Then we traded dog beds. I chewed bones. I played with toys. I like going there. Maybe I will get invited back another time? I got lots of loving. I wasn't ignored like I am at my house.
This week was my "Gotcha Day." I have been living with Karyn for 3 years. I came here when I was 4.5. I was the only dog at that time although some greyhounds stayed with us after their spay or neuter. Then a year later Girlfriend came along. I still pretend like I'm the only dog. Girlfriend thinks she is the alpha but she's just the bitch.
I am looking forward to my next greyt adventure.
Love you
What you see is what you Jett