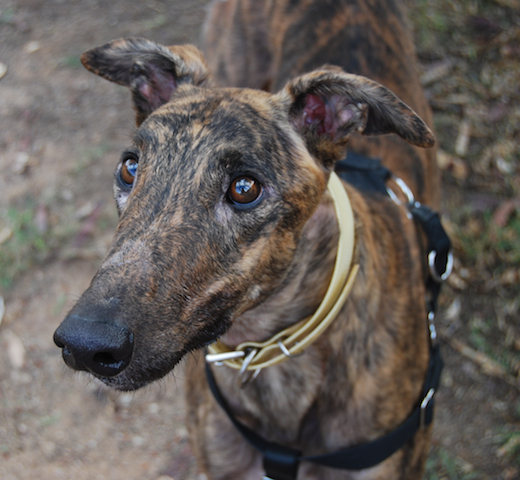 Basco has suffered a complex broken hock injury and now will get a second chance as a beloved pet. He needs a quiet foster home for rest & recuperation. He is being cared for by Veterinarian Specialty Clinic here in Tucson and will require 3 months healing time.
So far Basco has earned the title Mr. Mellow by the vets and vet staff who have had the pleasure of caring for him.
Southern Arizona Greyhound Adoption (SA Greys) is hoping that you will consider buying a bracelet or two, making a donation for Basco's medical needs. Also if you can volunteer or foster — if not Basco, there is always a need for foster homes and volunteers.
In Tucson you can buy one-of-a-kind coil beaded bracelets for $20 at these locations:
–Silver Sea Jewelry & Gifts, 330 N. 4th Avenue, 624-9954
–Clues Unlimited Mystery Book Store, 3146 E. Fort. Lowell Road (SE corner Country Club), 326-8533 (closed Sun/Mon)
–Sissy's Pet Grooming Salon, 7350 N. La Cholla Blvd (in Albertsons Shopping Center), 229-9898
-A K Jensen Apparel, (St. Philips Plaza), 4280 N. Campbell Ave., Suite 212, 529-2775
The above locations accept cash or make a check payable to Southern Arizona Greyhound Adoption.
Or if you are not local, consider buying them from our secure online store (add $5.50 S&H).
Basco is like many retired racing greyhounds. He deserves a second chance just like the hounds in your heart and on your couch. Can you help?
Thank you