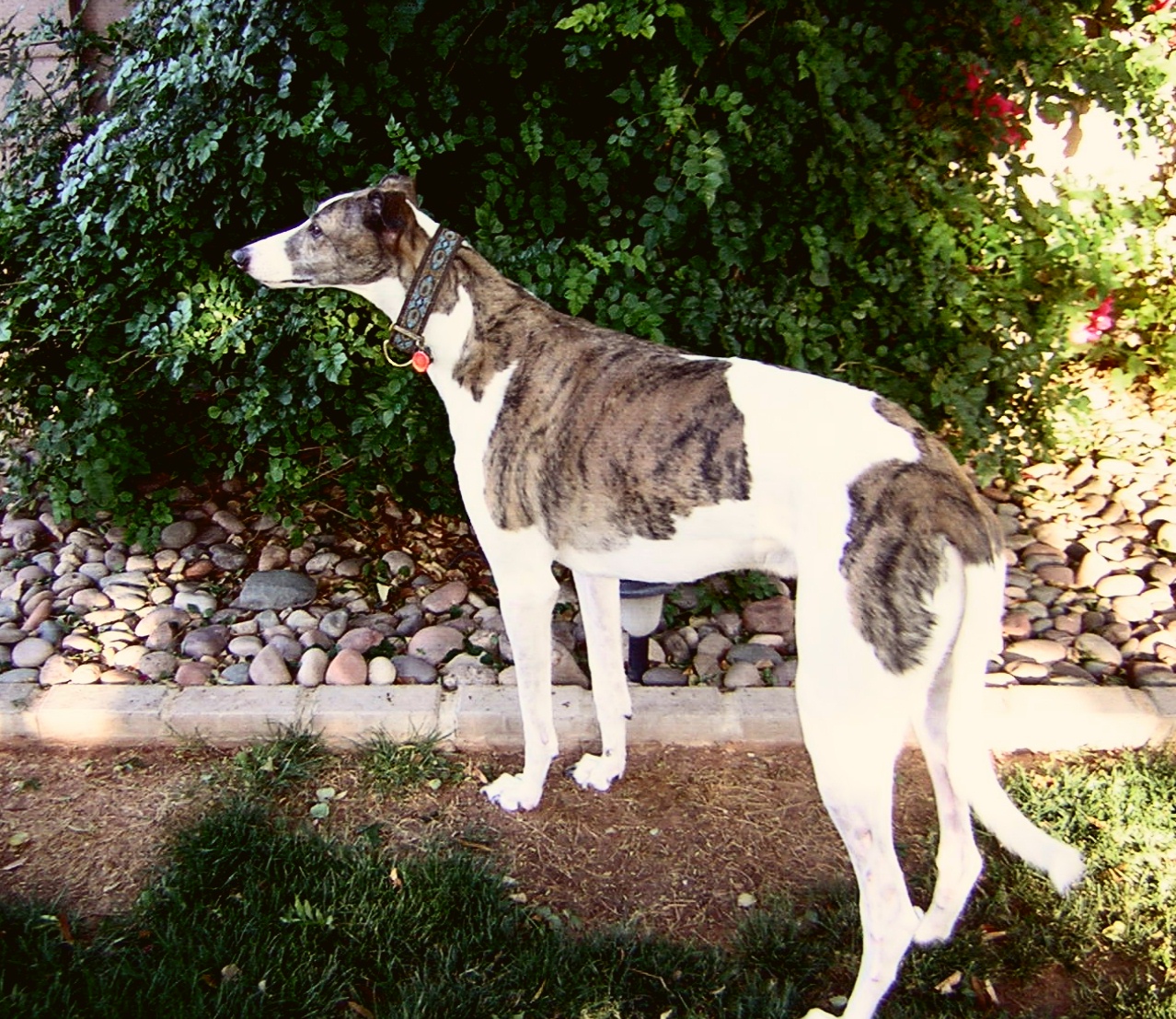 What are you waiting for?
Greyhounds make great pets.
Here's a fun video from Cal the Greyhound.
10 Reasons to Adopt a Retired Racing Greyhound
1.    They truly know the meaning of retirement.
2.    They curl up to the size of a ball if they need to.
3.    They expand to the size of the entire bed if they want to.
4.    Now you can't get out of that daily walk you promised your doctor.
5.    You can dress greyhounds up as reindeer for Christmas.
6.    Greyhounds are natural born interior decorators and love to rearrange your pillows.
7.    They're bigger couch potatoes than you are.
8.    Now your husband no longer holds the title of flatulence king.
9.    You can't confuse them with Labradoodles  (no offense to Labradoodles)
And….
10.    Greyhounds are forever thankful for saving their lives.
For all things related to the Tucson greyhound, check out Arizona Greyhound Rescue.
For a list of greyhound rescues elsewhere, visit the Greyhound Project.