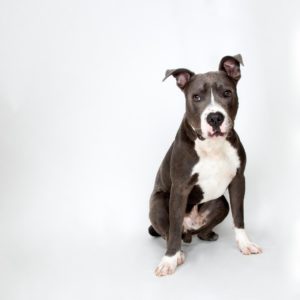 Oscar's Journey
At less than 8 months old Oscar had been dumped in the Arizona desert. When he came to Save-A-Bull Rescue he was extremely malnourished and it was discovered that he was missing a portion of his hind limb. Fast forward three months and Oscar is at a healthy weight. He has found an incredible forever home, where he is spoiled and given the love he so deserves. Oscar attends swim class once a week where he works on regaining the strength in his hind limb. He is scheduled to be fitted for a prosthetic at the beginning of December. This will allow him to walk and run comfortably. Stay tuned to Save-A-Bull's Facebook page, to see Oscar take his first steps in his prosthetic!
Bracelets Make Great Gifts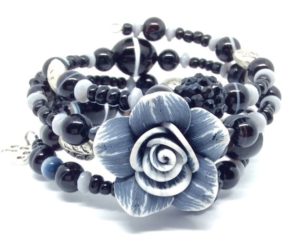 Now is the time to buy a bracelet for everyone on your shopping list (maybe not Uncle John). Bracelets are a win-win. Save-a-Bull raises much need funds and your bracelet recipient receives a beautiful one-of-a-kind handcrafted piece of wearable art with a dangling paw charm which commemorates the mission of fundraising for an animal cause. Buy them online! Our fulfillment volunteer is standing by ready to pop in the mail in time for Christmas.
In Tucson, you can also buy bracelets at:
–-Silver Sea Jewelry & Gifts, 330 N. 4th Avenue, 520-624-9954, meter parking until 5 PM M-F, free parking weekends
–-Clues Unlimited Mystery Book Store, 3146 E. Fort. Lowell Road, 520-326-8533 (closed Mon-Tues)
–NEW — Nadine's Desert Fashions, 11931 N. 1st Ave., suite 141, Oro Valley, 520-797-4200
–FOR DECEMBER ONLY – A Loyal Companion, 4758 E. Grant Road, 520-448-3548