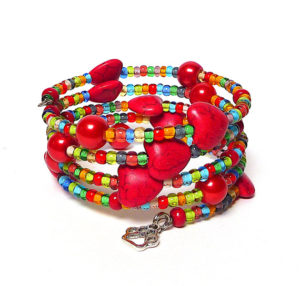 Contact the Beading Divas. Contact the Beading Divas. Earth to Beading Divas.
Call 520-955-9061 and leave a message; we're pretty responsive.
Follow Beading Divas to the Rescue on Facebook and send us a PM (private message). .
Do you want to mail us beads? While we don't publish our mailing address, we will be happy to provide it via phone or email.
You can buy bracelets online and at these local Tucson venues.
We really do want to hear from you.
Drop us a note. Response guaranteed.