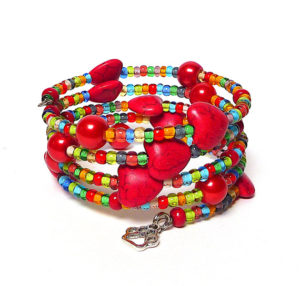 Contact the Beading Divas. Contact the Beading Divas. Earth to Beading Divas.
Call 520-955-9061 and leave a message; we're pretty responsive.
Follow Beading Divas to the Rescue on Facebook and send us a PM (private message). .
Do you want to mail us beads? Please send to Silver Sea Jewelry, 330 N. 4th Avenue, Tucson, AZ 85705, Attn: Beading Divas
You can buy bracelets online and at these local Tucson venues:
We really do want to hear from you.
Drop us a note. Response guaranteed.